A few days ago, the Washington Post tweeted out a link to a piece on its web site with the tease "Why is the pope always so old?" and a link to an article. Within moments, a bunch of people responded negatively to the tweet. I attached a screen shot here, but the comments included:
#facepalm

Um…

Why is the press always so stupid?

And why is he always so Catholic?
The article itself has the headline "Why is the pope always so old? (Video)" and it's more a blog post on two items from outside the paper than an article. The first is an explainer video on how someone becomes a pope. It has almost nothing to do with the pope "always" being "so old." It does have a few errors (on whether priests can be married and that whole catholic/Catholic thing we've been discussing) but you can peruse it on your own. Or watch it here, what do I care?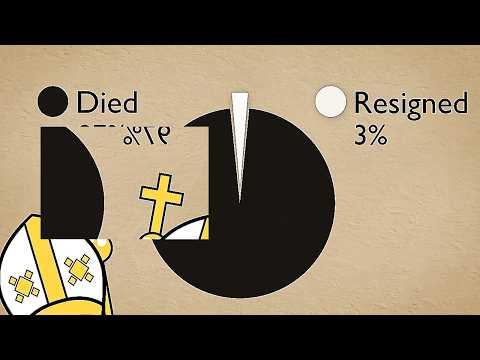 The Post blog piece itself isn't awful, but it is kind of silly. It explains that becoming pope is a lot like becoming president:
But unlike politics, becoming pope basically requires you to work your way up the ladder, step by step. The political equivalent would be advancing from local office to state office to federal office to leadership in Congress and eventually to president. While any Catholic can technically be elected pope, it's really a race between 100-plus cardinals who have spent their entire lives climbing that ladder.
One hundred-plus indeed! Anyway, then it takes a graphic from The Guardian about papal tenures and how old people are when they become popes and leave the papacy.
I was going to defend the headline but then I imagined a headline like "Why are presidents always the age of your dad?" or "Why aren't there more toddlers competing in the Olympics?" and I don't quite have the heart to do it. Neither do I think this is worth getting terribly upset about it.