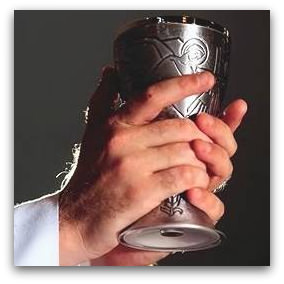 How did he do it?
How did the Bishop of Fargo infect (possibly) hundreds of Catholics with hepatitis A? The Associated Press ran a story with the headline "North Dakota bishop exposes 100s to hepatitis A" but does not explain clearly to my liking what happened.
Is this a case of a reporter assuming a reader knows enough about the Eucharistic practices of the Catholic Church to know the potential vehicle for transmission of the virus? Or, does the reporter not know enough to flesh out the story.
The lede states:
The bishop of the Fargo Catholic Diocese exposed potentially hundreds of churchgoers in two North Dakota cities to the hepatitis A virus in late September and early October.
Let me pause here and point out what I see. We have the "who" the bishop; the "when" Sept/Oct; the "what", transmission of hepatitis; and the "where", Catholic churches. The "why" is explained further down the story — the bishop picked up the virus while in Italy and unwittingly was a carrier for several weeks as he experienced no obvious symptoms of illness. What is missing is the "how" —  How is this a Catholic story. Is the fact the carrier of the disease was a Catholic bishop essential the story or coincidental. And if so, "why"? The focus is on churchgoers — not the public at large who might have been in contact with the carrier.
The article goes on to share a warning from the state health department, offers a word or two about hepatitis, notes the places where the bishop led worship in Fargo and Jamestown, North Dakota, and notes the bishop has recovered from his illness.
We are given a quote –
"The risk of people getting hepatitis A in this situation is low, but the Department of Health felt it was important for people to know about the possible exposure," State Immunization Program Manager Molly Howell said in a statement Thursday.
But what is this situation? The nearest we get is this.
Folda attended and participated in communion distribution at the Sept. 27 school mass at Holy Spirit Church in Fargo; the Sept. 29-Oct. 2 priest convention at St. James Basilica in Jamestown; the Oct. 6 noon mass at Cathedral of St. Mary in Fargo; and the Oct. 7 mass at St. Paul's Catholic Newman Center in Fargo.