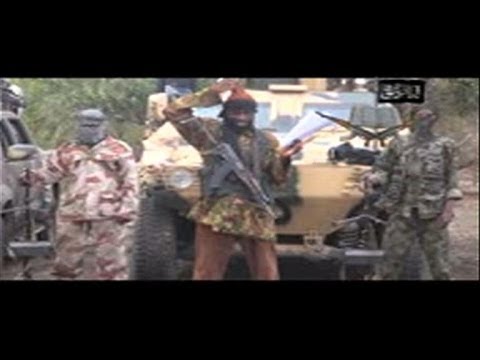 There may be some news for GetReligion readers who have been following the "mysterious" case of The New York Times foreign desk and the history and motives of the deadly Islamist network in Nigeria popularly known as Boko ("books") Haram ("forbidden").
I am sorry to keep repeating some of this information, but in recent weeks it has been truly enlightening to contrast what has been published, for example, by the BBC and also The Washington Post with the "mysterious" wording approved on multiple occasions by editors at the great Gray Lady.
So here, yet again, is the crucial language from an earlier Times piece:
Boko Haram's exact goals, beyond a generalized desire to undermine the secular Nigerian state, remain mysterious. Spokesmen purporting to be from the group sometimes release rambling videos, but these offer few clues of a coherent program or philosophy.
Again and again: Say what? In an earlier post I noted:
… (The) ultra-violent network's official name is Jama'atu Ahlis Sunna Lidda'awati wal-Jihad, which in Arabic means "People Committed to the Propagation of the Prophet's Teachings and Jihad" and the unofficial name, Boko Haram, is usually translated as "Western education is forbidden." A crucial fact is that, in addition to slaughtering Christians and other minorities, Boko Haram specializes in killing Muslims who cooperate with the West, especially in the education of women and children.
The goal, the "program" has been crystal clear: To kill or intimidate all who oppose Boko Haram's truly radical approach to Sharia and to Islamic life.
So what has changed, in recent days, at the Times? First of all, the "mysterious" language is gone. And what has taken it's place? It appears that someone has decided that these events have something to do with fights about education and, yes, religion. Consider this: