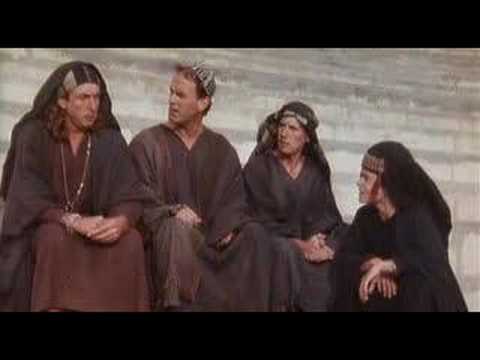 Yesterday some of us got a bit academic (and some of us practiced calling people bigots) as we discussed media coverage of the efforts to change marriage from an institution built on sexual complementarity to an institution built on sexual orientation.
Believing — by science, religion or otherwise — that all humans are made male and female and that the regeneration of humans requires the joining together of male and female is — as we all know — grounds for being openly derided, called names and generally marginalized. If you think the foundational unit of society is defined in terms of this reality, you're basically the Ku Klux Klan. You might protest that you have reason, logic, science, tradition, or any number of things to appeal to. But we all know you're really a bigot.
Mostly the media and other cultural elites know this. And they're not afraid to point out that believing marriage is an institution based on sexual orientation like they do — as opposed to sexual complementarity — makes you a good person who believes in civil rights and other things on the side of angels. Not like those bad folks whose arguments can be dismissed without even so much as looking them over (do you give bigots the time of day? No you do not! Ignore them already!). Journalists at CNN and the Washington Post and the New York Times and NPR have all agreed — or at least pondered the approach as legitimate — these monsters don't deserve fair treatment, inclusion in stories, or airing for their warnings.
Error has no rights, you know.
The genders are 100 percent interchangeable and we will make sure you agree! Are we getting tired of this media treatment yet?
Anyway, bucking the groupthink is a real, live journalist who should probably be sent to reeducation camp over the weekend. I don't know where he got off thinking he could do this, but he got all skeptical about the value of this approach. In a newsroom! The gall!
John Kass is a traditional Christian at the Chicago Tribune and he has some questions regarding this debate:
Is it possible to be a traditional Christian or Muslim or Orthodox Jew — and hold to one's faith on what constitutes marriage — and not be considered a bigot?

And is faith now a problem to be overcome, first marginalized by the state and then contained, so as not to get in the way of great changes to come?
No and yes. Can we go home now?
Oh wait, he has more. You should probably read the whole thing but it's a little reflection on liberty and freedom … for all.