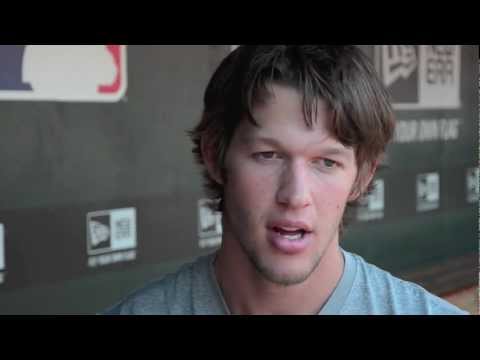 In an Associated Press story about his new, $215 million contract, Los Angeles Dodgers ace Clayton Kershaw certainly comes across as a good guy:
LOS ANGELES (AP) — Even Clayton Kershaw has trouble contemplating the enormity of a $215 million, seven-year contract with the Los Angeles Dodgers that makes him baseball's richest pitcher.

The team finalized the deal Friday, when Kershaw stayed home in Dallas. The 25-year-old ace said by phone that talking money is "a little bit uncomfortable for me."

Kershaw and his wife, Ellen, have been discussing how to spend the money, and most of their ideas revolve around charitable interests. The couple supports an orphanage in Africa and two groups that fund afterschool programs for children in Los Angeles and Dallas. They have no children of their own.
Charitable interests, huh?
My GetReligion meter spiked, and I wondered: Any chance those interests might revolve around the couple's faith? I kept reading, hoping to find out.
The very next paragraph:
"Ellen and I understand the effects we can have on a lot of people with this money," he said. "We realize to whom much is given much is expected and that's what we're going to try and do."
Hmmmm, that last part sounds strikingly (pardon the pun) like a familiar Bible verse (Luke 12:48).
Later in the story: