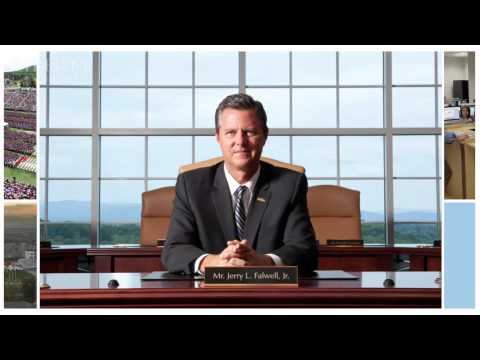 Back in November, The New York Times produced a downright nauseating account of Liberty University's effort to become a big-time college football program.
This week, the Washington Post followed up with an in-depth report on Liberty's transformation into an "evangelical mega-university."
The front-page headline described the university's progress this way:
Falwell's university grows from David to Goliath size
Bottom line: The Post's story made my stomach churn much less than the earlier Times report. Of course, the Post focused on Liberty's burgeoning online enrollment figures, while the Times zeroed in on the gridiron. Even better, the Post story relied much more on actual facts and less on breathless pronouncements.
In the end, however, the Post story — like the Times report — left me with a number of unanswered questions.
Let's start at the top:
LYNCHBURG, Va. — The small Baptist college that television preacher Jerry Falwell founded here in 1971 has capitalized on the online education boom to become an evangelical mega-university with global reach.

In the almost six years since Falwell's death, Liberty University has doubled its student head count — twice.

Total enrollment now exceeds 74,000, with nearly 62,000 working toward degrees online in fields such as psychology, business, education, criminal justice and, of course, religion. That makes Liberty the largest university in Virginia — with more than double the number of students at No. 2 George Mason — and the largest private, nonprofit university in the country. With a slogan of "training champions for Christ," Liberty also is the nation's largest university with a religious affiliation.
For me, key questions include: Exactly how does Liberty "train champions for Christ" through its online programs? Can the evangelical culture of the university really be duplicated via the Internet? To what character and behavior standards, if any, must the online students adhere?
The Post hits — albeit vaguely — at some of the answers: