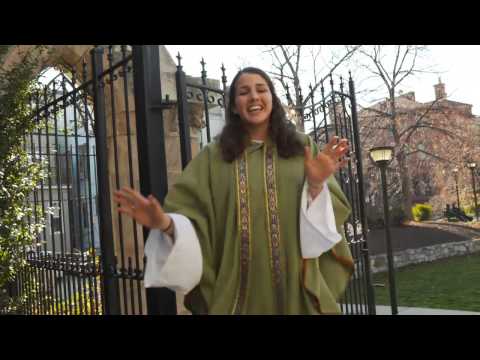 The perils of re-writing another news outlet's work were on full display this week in an article that appeared in the New York Daily News. Based upon a news story broadcast by Buffalo's WGRZ-TV, "Call him 'The God Father': Husband and dad will become Roman Catholic priest — and take vow of celibacy" reports that a former Episcopal priest who upon his re-ordination as a Catholic priest will begin a "sex-free life", is filled with errors of fact and false assumptions about sacerdotal celibacy.
It is not clear at what point the errors entered into the food chain. Perhaps the subject of the story John Cornelius misspoke; perhaps WGRZ-TV misstated the quotes — or it may have be the fault of the Daily News. Whatever the reason, the only trustworthy fact that I would take away from this story is that former Episcopal priest John Cornelius will be re-ordained as a Roman Catholic priest on 26 Jan 2013.
Beware of everything else.
Let's start with the lede.
John Cornelius will be ordained a Roman Catholic priest this weekend — and with the blessing of his wife they're giving up their sex life. Cornelius, a father of three, will become the first married Roman Catholic priest in New York — and Sharyl, his wife of 33-years, has agreed to the whole celibacy thing. "We have decided to do that voluntarily," Cornelius told WGRZ-TV. "I have always had friends that are Roman Catholic priests and I appreciate what they've given up to serve God and the priesthood."
The story continues:
Cornelius, 64, is a former Episcopalian priest who converted three years ago to Catholicism. He said his old church had gotten too liberal for him. "There was the ordination of the homosexual priest in New England," he said. "Then it came time for women's ordination. … It may have been okay for other people, but it was just too much for me."The article reports Fr. Cornelius retired as an Episcopal priest in 2010 and "jumped at the chance after Pope Benedict issued a directive last year aimed at filling the depleted Catholic ranks with converted Episcopalian priests."
It closes with the news that Cornelius will serve a "flock of other former Episcopalians at the Fellowship of Saint Alban" outside Rochester and speaks briefly of his faith journey. Let's pick the low hanging fruit first and work towards the conceptual failures in this story. The chronology offered in the quote by Cornelius is incorrect.
Women priests were authorized in 1976 by the Episcopal Church (though a group had been illicitly ordained earlier). Non-closeted, non-celibate gay/lesbian clergy were first ordained in 1979 in New York city and by the early '90s a number of dioceses were ordaining gay clergy. And the first "gay" Episcopal bishop, the Rt. Rev. V. Gene Robinson, was consecrated in New Hampshire in 2003. The chronology offered by Fr Cornelius is incorrect. And the suggestion that the Catholic Church is free from the controversies surrounding gay or women clergy is not so straight forward.
And no, John Cornelius will not be the first married RC priest in New York.