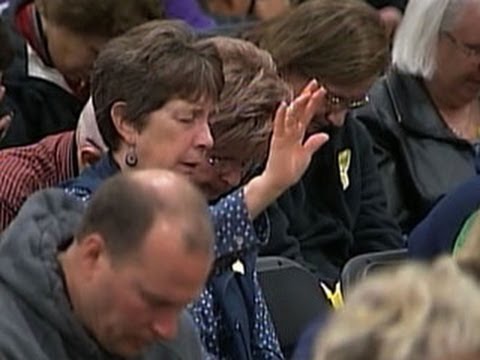 More than two weeks after the horrendous mudslide in Oso, Wash., news coverage is taking a different turn. Gone are the frenetic rescue stories and the first profiles of those lost, and in their place are more broad-based stories about those who will help residents recover long-term.
From the Seattle Times comes this piece about the faith community, both local and transplanted, in the wake of the tragedy. While we would expect this type of coverage at this stage in the developing story, this report seems different. Not only is it well-sourced, but it moved me to empathy in a way I didn't really expect.
People of faith, ministers and chaplains have responded to the deadly March 22 mudslide as a calling. They're on the ground in Oso, Darrington and Arlington, trying to help shocked survivors pick up and go on. The transition from overwhelming loss to healing will be slow and difficult, they say.

"I've been ordained 38 years, so I've seen a lot, but I've never been a part of something this dramatic and all-encompassing," said the Rev. Tim Sauer, pastor at the Immaculate Conception Catholic Church in Arlington and St. John Vianney in Darrington.

"There is a heightened sense of numbness, at least initially. It's been two weeks now, so the realities are starting to kick in."
I expected at this point to be told about the scramble for finding housing for the displaced or how hundreds of donors are bringing furniture or clothing to be sorted through by eager volunteers. The living tend to busy themselves non-stop in the activity of serving so that they don't have time to think, really.
Not so. We instead hear thoughts about "being present" for those who have lost a loved one. "Emotional care" is emphasized by those working close to hurting families.
This story illustrates the presence of ministry in a way few post-disaster pieces even attempt. It's almost as if the staff understands another role the media might have in a situation like this: to encourage the community to engage in spiritual reflection and to take time to assess their mental health as well as offering physical and emotional assistance to those directly affected.