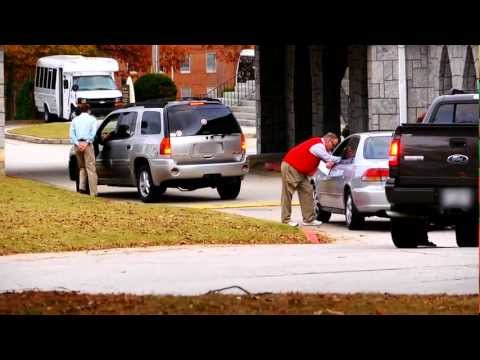 I'll never forget a sermon I heard as a young boy — mainly because I found the message extremely humorous.
In Churches of Christ, we observe the Lord's Supper every Sunday. But some folks were showing up and quickly leaving after the communion service. So the minister got up one week and proposed distributing the grape juice and crackers through a drive-through so people wouldn't even need to get out of their cars.
Fast-forward 35 years, and the idea of a drive-thru faith connection isn't theoretical.
This story (which I came across via the Pew Research Center's daily religion news email) caught my attention this week:
Drive-thru at church: The easy-pray lane
As a journalist who once wrote a national Associated Press story on 1-800 prayer lines, I found the headline intriguing. Honestly, though, I expected to find "shallow" and "cheesy" on this story's menu. Instead, the Philadelphia Inquirer treated the subject in a thoughtful, meaty — and yet still interesting — way:
Have it your way.

No, not your fast-food burger. Your prayer.

In an age when convenience is king and religion is often ridiculed, some churches looking to widen their outreach efforts are embracing what community banks and pharmacies have utilized for decades: the drive-through.

The latest to offer a bit of spiritual uplift in the comfort of your car is Hope United Methodist Church in Voorhees.

"People go to Dunkin' Donuts for coffee, not because it's the best coffee, but because it's the most convenient," reasoned Hope's lead pastor, Jeff Bills. "In a similar way, this is a port of entry for somebody to begin to connect with God in an intentional kind of way."
(Dunkin' Donuts doesn't get a chance to respond in this story. Call me old school, but they should. Surely a Dunkin' PR person could come up with a nice quip about coffee and prayer that fits with the story's tone. But I digress.)
Back to the story: Three things I liked about this piece:
1. It considers the big picture: The Inquirer provides details both about the trend involved and the context in which drive-thru prayer has a chance to thrive.
The trend:
In Lancaster, there are drive-through hours Wednesday afternoons from the steps of Lancaster First Assembly of God during spring, summer, and fall months, when it's not too cold to sit outside. Sonrise Worship Center in Lutz, Fla., extends coffee with its comfort the third Saturday of every month. Other drive-through churches have opened in Wichita, Kan.; Richmond, Va.; Aurora, Ill.; and Modesto, Calif..