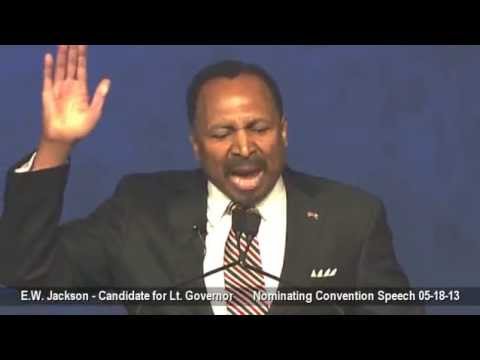 A headline from the Washington Post:
E.W. Jackson says non-Christians are engaged in 'some sort of false religion'
Reaction from the reader who passed along that story link to GetReligion:
GASP GASP GASP!
Well, if I am interpreting the sarcasm correctly, there seems to be a disconnect between the Post and that particular reader concerning the news value of that story.
Let's start at the top:
At a morning sermon Sunday in Northern Virginia, Republican lieutenant governor candidate E.W. Jackson, a Chesapeake pastor, said people who don't follow Jesus Christ "are engaged in some sort of false religion."

Jackson offered that view while describing a list of the "controversial" things he believes, and that must be said, as a Christian.

"Any time you say, 'There is no other means of salvation but through Jesus Christ, and if you don't know him and you don't follow him and you don't go through him, you are engaged in some sort of false religion,' that's controversial. But it's the truth," Jackson said, according to a recording of the sermon by a Democratic tracker. "Jesus said, 'I am the way the truth and the life. No man comes unto the Father but by me.'"
That quote is, indeed, attributed to Jesus in John 14:6 of the New Testament. From the King James Version:
Jesus saith unto him, I am the way, the truth, and the life: no man cometh unto the Father, but by me.
The fact that many Christians believe Jesus is the only way to salvation isn't exactly breaking news. At the same time, I understand why a mainstream news organization would deem Jackson's remarks newsworthy.
The key, it seems to me, is to put the candidate's comments — and beliefs — into a proper context. The Post seems to fall short in that regard.
Here's what missing: any kind of theological — as opposed to political — insight into Jackson's remarks.
The story continues: