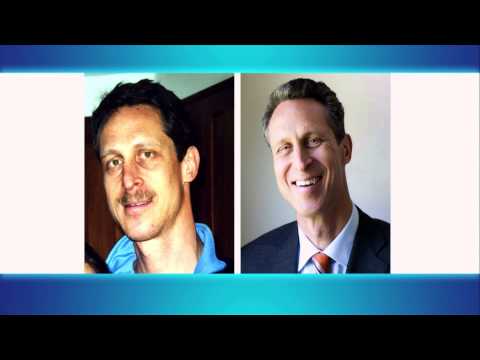 There's a healthy dose of religion news on the front page of today's Los Angeles Times.
"God is their fitness co-pilot," proclaims the print headline on this Column One feature. The online version goes with "Cross training" (get it?).
Believe it or not, there's no mention of that Northwestern University study from a few years ago that prompted Time magazine to report  "Why Going to Church Can Make You Fat" and USA Today to suggest "The devil may be in the pepperoni." But I digress.
Let's start with a large portion of the LATimes opening:
When Jim Black leads people on a robust walk three times a week on the grounds of the 120-acre Saddleback Church in Lake Forest, he's got powerful company: God.

The several dozen people who join him have shown up with the same hopes that anyone brings to an exercise plan: They mean to lose weight, ditch inhalers, get stronger.

But at Saddleback, there's a lot more going on. Pastor Rick Warren is using the power of his church, one of the biggest in the country, to impress upon his followers that their bodies need the same care as their spirits.

After two months on "The Daniel Plan," Black gave up his diabetes medication. He has given up wheat, dairy and sugar. He recently bought a bicycle. In a year, he lost 90 pounds; his wife lost 40.

"It's that one scripture: My body is not my own, my body is on loan and someday I'll have to account for it," said Black, 48. "I wanted to serve God at a higher level. And I wanted to be able to fit in the seat of a roller coaster and buy one seat on the airplane instead of two."
Yeah, that one Scripture (AP style is uppercase when referring to the religious writings in the Bible).
But just to be clear, exactly which Scripture are we talking about? The LATimes just brushes right past that obvious question. I assume Black is referring to 1 Corinthians 6:19-20. From the New International Version of the Bible:
19 Do you not know that your bodies are temples of the Holy Spirit, who is in you, whom you have received from God? You are not your own; 20 you were bought at a price. Therefore honor God with your bodies.
The missing Scripture aside, I like the LATimes lede. It is interesting and draws me into the story. I am compelled to read more (even if I weren't a GetReligion critic):
[Read more...]