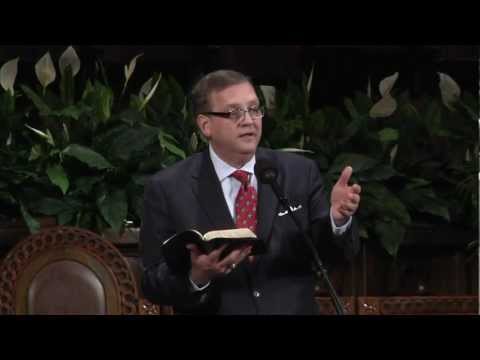 Yawn.
Sorry, I just finished reading The Associated Press' feeble attempt at profiling Albert Mohler on his 20th anniversary as president of the Southern Baptist Theological Seminary in Louisville, Ky.
From the start, the story reads like a reporter (in this case, more than one reporter since it has a double byline!) and editor got together and decided to see how many cliches and labels they could mix together in one shallow report. Instead of providing insight into Mohler, the AP settles for presenting a cardboard cutout.
Let's start at the top:
LOUISVILLE, Ky. (AP) — For the last 20 years, Albert Mohler has led the flagship school of the Southern Baptist Convention, restoring it to more conservative principals even though it meant purging faculty who were out of step with his beliefs.
Unless I'm missing something, doesn't the AP mean "principles" and not "principals?" But I digress.
I hope you caught the "conservative" label in that first sentence. That's just the first of seven times that word appears (five times as an adjective) in this 800-word story.
The second sentence:
He expressed satisfaction with the transformation as he recently welcomed a new crop of students to the Louisville campus of stately brick buildings and perfectly manicured lawns. Donations, enrollment and the school's budget have grown dramatically since Mohler took the helm, and there's no sign of him leaving.
Stately brick buildings and perfectly manicured lawns? Dear cliches, welcome to the party!
Let's get to the meat of the story (or what passes for it):