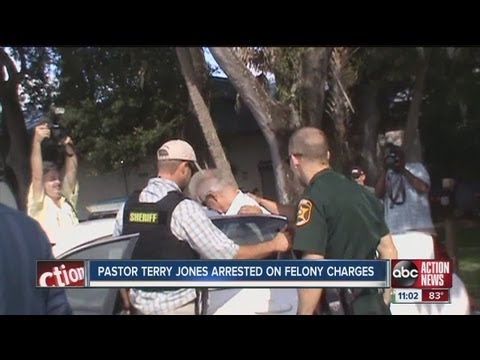 If you have spent much time studying First Amendment cases you will know that many of the most important cases center on the activities of people with whom no one in his or her right mind would want to have dinner. The bottom line: It's easy to protect the free-speech rights of nice people. It's harder to take a legal stand in defense of Nazis who want to assembly and march through a Chicago suburb that is home to hundreds of Holocaust survivors.
This brings us, logically enough, to the Rev. Terry Jones of Florida, the guy who keeps trying to draw media attention by creating bonfires using copies of the Quran, despite appeals from U.S. military leaders that symbolic speech of this kind could lead to the deaths of us troops and other personnel based in tense Islamic cultures.
I would add that his actions could also, when twisted, be used to justify the slaughter of Christians in places like Syria, Egypt and Iraq, not that this is an important a story right now or anything. Just saying.
No one here wants to stand up and cheer for Jones. However, the Associated Press ran a truly disturbing story from earlier this week about his latest brush with the law. Read the top of this story — care of a link to The Washington Post — carefully:
MULBERRY, Fla. – Law enforcement arrested a Florida pastor … as he drove to a park to light nearly 3,000 Qurans on fire to protest the 2001 terrorist attacks.

Polk County sheriff's deputies arrested Pastor Terry Jones, 61, and his associate pastor, Marvin Sapp Jr., 34, on felony charges as he drove a pickup truck towing a large barbecue-style grill filled with Qurans soaked in kerosene. He had said he was heading to a nearby park to burn 2,998 Qurans — one for every victim of the Sept. 11, 2001, terrorist attacks. Sheriff's officials said they would hold a news conference later Wednesday to discuss specific charges.

Mulberry's mayor, along with area elected officials, a sheriff's deputy and several Polk County residents have talked about the need to express love and tolerance for all faiths on Sept. 11.
OK, did you notice any important, rather basic, information missing from that part of the story?
Let's read on, looking at some key factual material.