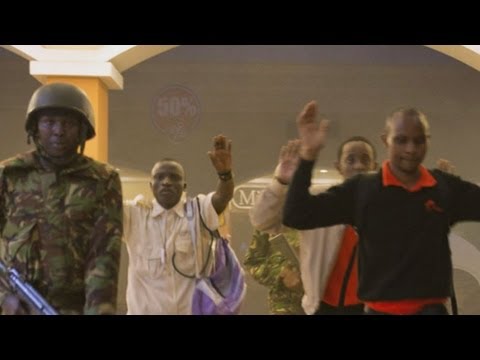 African reporters are coming into their own with the stories coming out of Kenya this weekend. If you step back from the reports on the Westgate Mall attack in Nairobi — now entering its third day as of the writing of this post — and look not at the content of the news, but how it is being presented, you can see examples the changes taking place in journalism. Advances in technology, newspaper and network business models, and the worldviews brought to the reporting by journalists have resulted in different stories today than would have been written 10 years ago.
Religion is part of the story. In the last week Boko Haram has killed over 150 Nigerians, the Taliban has killed 70 plus churchgoers and the Mall death total is expected to rise.  All of the attacks were undertaken by Muslim terrorist groups, and the initial reports suggest they were targeting non-Muslims.
Twitter and the internet have changed the game. The police, the president of Kenya and the terrorists (if the tweets from the Somali Islamist group al-Shabaab which claim responsibility are to be trusted) have taken to Twitter or posted statements on the internet to release information that in the past would have come from press conferences or interviews. This story written by AFP and printed in The Australian as "More hostages freed as explosions rock mall complex" draws on on-the-scene reporting from local stringers and staff, statements posted on the web, Twitter tweets and press conferences.
The quantity of information has increased, but has the quality? By this I do not mean discrepancies such as the Red Cross reports 69 dead and the police report 59, as noted in this Reuters report. Twitter provides immediacy, but no context. The Shabelle Media Network in Mogadishu reports that al-Shabaab has identified the names and nationalities of the killers.  Three are listed as Americans (two from Minnesota and one from Kansas City), one Briton and one Finn amongst the Somali and Kenyan terrorists.  Major news — "Twin City killers in Nairobi Mall Massacre" — but can we trust it? I have no idea who the Shabelle Media Network is, and their report is drawn from a Twitter post.