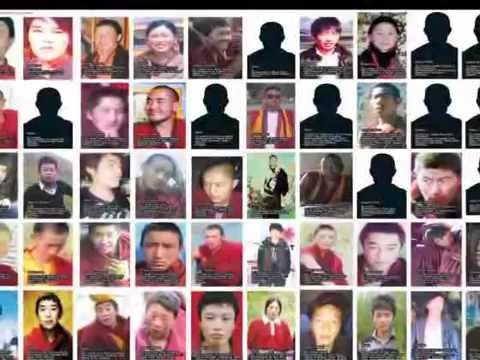 Let me commend for your reading this AP article by reporter Gillian Wong on the military crack down in Tibet. Entitled "As Tibet burns, China makes arrests, seizes TVs" this article reports on the wave of self-immolations that have swept across Tibet in protest to the Chinese regime's occupation of the region.
It opens with a strong lede, provides the facts in a straight forward – balanced way, offers good comments from knowledgeable experts, provides the principle points of view — all while being written under a Beijing dateline (which means the reporter can find herself severely discommoded by the government for reporting unpalatable truths.)
The article opens:
Chinese authorities are responding to an intensified wave of Tibetan self-immolation protests against Chinese rule by clamping down even harder – criminalizing the suicides, arresting protesters' friends and even confiscating thousands of satellite TV dishes.

The harsh measures provide an early indication that the country's new leadership is not easing up on Tibet despite the burning protests and international condemnation.

For months, as Tibetans across western China doused themselves in gasoline and set themselves alight, authorities responded by sending in security forces to seal off areas and prevent information from getting out, but those efforts did not stop or slow the protests. The self-immolations even accelerated in November as China's ruling Communist Party held a pivotal leadership transition.
There is a strong religious component to the story:
Nearly 100 Tibetan monks, nuns and lay people have set themselves on fire since 2009, calling for Beijing to allow greater religious freedom and the return from exile of the Tibetan spiritual leader, the Dalai Lama.
Speaking technically, (e.g., removing the subject of the story and looking at its construction, language and the reporter's craft) this is a superior news story — it has all the elements of good journalism. And when you add in the compelling subject matter of religious freedom and political self-determination for Tibet you have a great story.
Were I to add anything to this story, it would be a paragraph or two on what the Dalai Lama or the Tibetan Buddhist tradition has to say about self-immolation. Buddhism holds that human life is sacred — how does suicide as political/religious protest stand in light of these teachings?