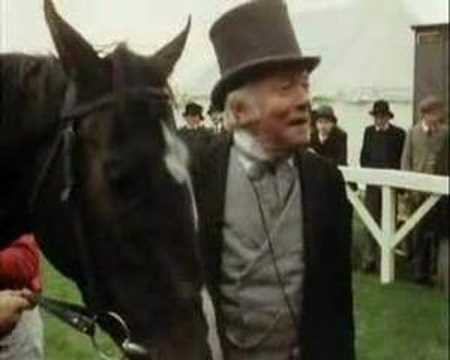 Inspector Gregory: Is there any point to which you wish to draw my attention?
Holmes:  To the curious incident of the dog in the night-time.
Col. Ross: The dog did nothing in the night-time.
Holmes: That was the curious incident.

From Silver Blaze, The Memoirs of Sherlock Holmes by Arthur Conan Doyle (1892)
If may have taken five weeks, but The New York Times has finally reported the news that New York Cardinal Timothy Dolan and the Archdiocese of Milwaukee were exonerated by a Federal court in Wisconsin of having improperly shielded diocesan assets from the reach of church creditors.
Last month I wrote that The Times' silence in the wake of the court's ruling was curious in light of their pre-verdict coverage: a news story entitled "Dolan Sought to Protect Church Assets, Files Show"; an editorial entitled "Cardinal Dolan and the Sexual Abuse Scandal"; and an op-ed piece entitled "The Church's Errant Shepherds".
They were silent in August even though on 30 July the Associated Press and the Milwaukee Journal Sentinel reported that a Federal District Court judge had ruled that Cardinal Dolan had acted properly — and morally. The Journal Sentinel wrote:
In issuing the ruling Monday, U.S. District Judge Rudolph T. Randa said including the funds would violate free exercise of religion under the First Amendment and a 1993 law aimed at protecting religious freedom. Randa cited the Catholic belief in the resurrection, which teaches that the body ultimately reunites with the soul, and the role of Catholic cemeteries in the exercise of that belief under canon law.

"The sacred nature of Catholic cemeteries — and compliance with the church's historical and religious traditions and mandates requiring their perpetual care — are understood as a fundamental exercise of this core belief," said Randa in overturning an earlier decision by U.S. Bankruptcy Judge Susan V. Kelley.
Last month, after four weeks  of silence from The Times, I asked:
What message is The New York Times sending by not reporting the court verdict, which as the Journal Sentinel story points out, stressed the judge's decision that what Cardinal Dolan did was not only lawful, but was a moral act based upon the Catholic Church's doctrines. Is The Times motivated by animus towards the Roman Catholic Church? Does it hate Cardinal Dolan?