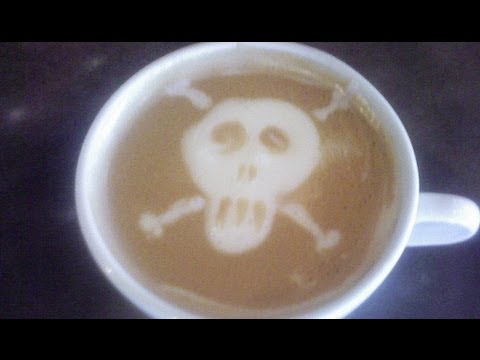 We've been doing death, so to speak, at my house the last few weeks — working through the aftermath, talking about grief, that sort of thing. So I immediately was drawn to an Associated Press piece highlighting end-of-life discussions taking place in informal settings throughout the U.S. and in major cities worldwide.
Death Cafés, they call them:
It can be tough to get a conversation going if you want to talk about the late stages of dementia, your last will and testament or the recent passing of your mother.
Boy, is it ever, let me tell you. Especially if a heart attack was involved. It makes everyone think twice about eating the cocktail weiners, too
I digress …
"When you're at a cocktail party and you lead off by saying, 'What do you think about death?' it'll be, 'C'mon, man, it's a party! Chill out!' says Len Belzer, a retired radio host from New York.

Belzer is among a growing number of people around the world who are interested enough in death to gather in small groups in homes, restaurants and churches to talk about it.

The gatherings, known as Death Cafés, provide places where death can be discussed comfortably, without fear of violating taboos or being mocked for bringing up the subject.

Organizers say that there's no agenda other than getting a conversation started — and that talking about death can help people become more comfortable with it and thereby enrich their lives.
AP takes us inside one such gathering in New York City, where a group of six asks questions, laughs and eats biscotti while chatting about their eventual demises or those of others they've known.
This is all well and good. And I imagine the biscotti was homemade and the tea was steamy and the weather was nice and cool. But isn't there something missing? Oh yes, the afterlife. The hope. The eternal aspect of a soul that continues on. The part that really matters.