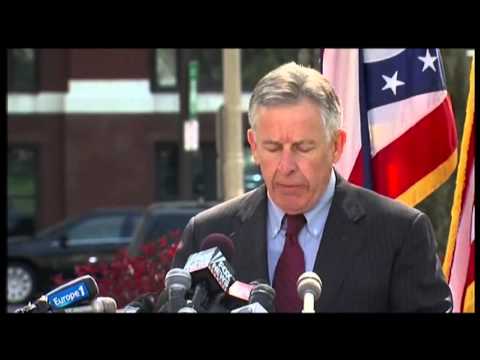 Once again, let's turn to the dictionary and that tricky word "fetus," which has through the decades been at the heart of so many bitter newsroom arguments about abortion, morality, religion, science and law.
fe·tus … pl. fe·tus·es

… 2. In humans, the unborn young from the end of the eighth week after conception to the moment of birth, as distinguished from the earlier embryo.
Obviously, your GetReligionistas have been discussing this term lately because of the ongoing, and ongoing, trial of Dr. Kermit Gosnell and the fact that some elite media have been saying things like the following (care of the industry scriptures, The New York Times):
PHILADELPHIA – Through four weeks, prosecutors have laid out evidence against Dr. Kermit Gosnell, a Philadelphia abortion provider on trial on charges of killing seven viable fetuses by "snipping" their necks with scissors and of causing the death of a pregnant 41-year-old woman during a procedure.
The problem, once again, is that at the heart of the Gosnell nightmare were the reports that he was DELIVERING late-term fetuses and THEN killing the infants — after delivery. In other words, these infants were no longer "fetuses," according to the dictionary, when the abortionist snipped their spinal cords.
Now, we are seeing some interesting, and related, issues emerging in Cleveland, where prosecutors are preparing to throw the book at the alleged kidnapper and torturer Ariel Castro. Note the language in this New York Times report, which resembles that seen in many other mainstream media accounts. Here is the lede:
CLEVELAND – As more grim details emerged … about the long captivity of the three women rescued from imprisonment in a dilapidated home here, one official compared the victims to survivors of a P.O.W. camp, and prosecutors said they would seek murder charges against the man held in the abductions, accusing him of forcing at least one of the women to miscarry.

Timothy J. McGinty, the Cuyahoga County prosecutor, said the miscarriages, which at least one of the women described to the police, could be grounds for seeking the death penalty for the suspect, Ariel Castro. Mr. Castro, a former bus driver, enticed the women off the street with offers of a ride home, the authorities say.
And later on, there is this linked to the torture of Michelle Knight: