Columbia University's clinical psychology department has recently introduced a master's concentration in spiritual psychology and there's an interesting article about this program and the blending of therapy and spiritual practices in The New York Times. It's a fair piece overall; the writer, Sharon Otterman, only lapses into predictable caricatures a few times with lines like "sounding more Deepak Chopra than Freud," and with them, she may just be playing the foil a bit. The key takeaway is that this is the first time an Ivy League university has done something like this:
"It's a very significant step, because outside of the faith-based training programs, these training programs related to religion and spirituality have been few and far between," said Julie Exline, the president of a division of the American Psychological Association focused on the subject. "It helps to make the topic seem more mainstream and less fringy."
"Less fringy." I love that. Yes, despite the fact that the field of psychology began with both atheist and spiritual threads, represented iconically by Freud and Jung, the atheists won out in the name of Science, relegating those who incorporate spiritual elements into their therapeutic models to the fringy edges of the field.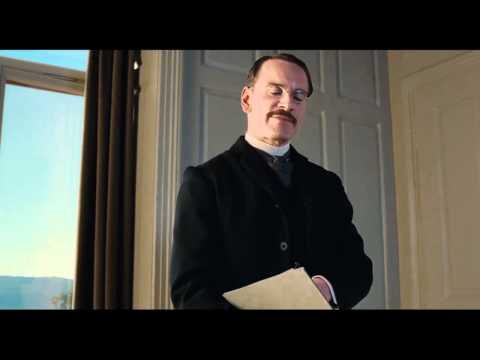 Here's the opposing "scientific" view:
"From my perspective, psychology must remain neutral," said David Wulff, a past president of the same division of the association. "With the assumption that we are inherently spiritual beings, I worry that therapists who come out of such a program are going to be approaching their clients with this expectation that they have to contact their spirituality, and I don't know where that is going to leave some clients."
What a great example of the absurd double-standard so common in anti-religious scientists. In the name of some fictional neutrality, he's afraid the therapist, by approaching their client as a spiritual being, will turn off or disserve some. How about the thousands of spiritually-oriented clients over the decades who've been discouraged or misdirected by Freudians who are hostile towards their spiritual paths? Why can't there be therapists who are oriented each way? Or, I guess the bigger question is, Why is this professional psychologist threatened by the idea of spiritual psychology gaining more credibility.
Of course, one issue, when you allow for spirituality, is "which" spirituality:
But basing psychotherapy around spiritual concepts is a delicate matter. Whose spirituality? What tenets? For Dr. Miller and like-minded thinkers, the answer lies in moral and intellectual principles and practices that they argue are healing and universal.

They say their teaching is rooted in, among other things, Buddhist meditation and philosophy, the work of Carl Jung, "ancient-Judeo-Christian traditions" and insights drawn from quantum physics.
I hear this concern raised about spiritual guidance all the time. But mostly I have found it a non-issue. I've had spiritual directees who are Protestant, Catholic, Jewish, Buddhist, Atheist and "spiritual but not religious" — sometimes more than one of these at the same time — and by grounding things in universal spiritual principles, we are able to speak a common language. Of course, there are some who will not listen to spiritual language that isn't from their own tradition. For them, I see no reason why some psychologists can't operate within a single faith practice.
Spiritual psychology is nothing new, but I'm excited by this newfound legitimacy. In the bigger picture, I wonder at the distinction between psychotherapy and spiritual direction. I look forward to more blending and recombining of physical, mental and spiritual health practices, realizing more and more that they are all inextricably linked and overlapping.
Should psychological study and psychotherapy maintain a scientific distance from spirituality, or is that a disservice to both? Have you had good or bad experiences seeing a spiritually-oriented therapist? Or an anti-religious one? I'm still developing my views on this. My impulse is to embrace all of it, but are there problems I'm not foreseeing? What do you think?