We are called to a day of fasting and prayer today for marriage and religious freedom. 
I think this is an excellent way for us to clear our minds and settle down into this new post Christian reality in which we live. We can no longer look to the larger culture to teach our children our values. We can no longer look to the society around us to give us courage and sustain us in our Christian walk. 
In this new reality, Christians are going to have to look to one another for their support in this life. We all must rely more on God and less on the government and our larger society to be our strength and our guide. 
I don't think this has sunk in on most of us yet. Prayer and fasting, repentance and asking, are the best ways for us to begin to face this new reality. 
Here is a prayer from the USCCB. I plan to pray it several times today, along with the Divine Mercy Chaplet. 
Prayer In Defense Of Marriage
God our Father, we give you thanks
for the gift of marriage: the bond of life and love,
and the font of the family. 
The love of husband and wife enriches your Church with children,
fills the world with a multitude of spiritual fruitfulness and service,
and is the sign of the love of your Son, Jesus Christ, for his Church.
The grace of Jesus flowed forth at Cana at the
request of the Blessed Mother. May your Son,
through the intercession of Mary, pour out upon us
a new measure of the Gifts of the Holy Spirit
as we join with all people of good will
to promote and protect the unique beauty of marriage.
May your Holy Spirit enlighten our society
to treasure the heroic love of husband and wife,
and guide our leaders to sustain and protect
the singular place of mothers and fathers
in the lives of their children.
Father, we ask that our prayers
be joined to those of the Virgin Mary,
that your Word may transform our service
so as to safeguard the incomparable splendor of marriage.
We ask all these things through Christ our Lord,
Amen.
Saints Joachim and Anne, pray for us.
In honor of the Fortnight for Freedom, I am going to limit today's quick picks on Christian persecution to the United States.
The list below comes from the website of the United States Conference of Catholic Bishops. None of these examples involves burning down churches or mass murders of Christians. They do, however, show a huge change in the way that religious liberty is viewed by the government from just a few years ago.
I believe that this change has come about primarily through the almost non-stop Christian bashing that takes place in our media, academia and on websites. Christian bashing has become so popular that those who practice it as a profession, such as certain authors, speakers and bloggers, are not only able to continue their practice of Christian bashing without facing objections, they make an excellent living at it.
The rise of professional Christian bashers and the aggressive way that they ply their trade has certainly contributed to a cultural situation in which Christians must constantly be on the defensive. I think it has also fueled the attitudes which have led to the discriminatory practices listed below.
I've said a number of times that discrimination is a continuum. People do not move to violent persecution in one step. They work themselves into it by moving along a progression of prejudice and hatred. I believe that America is, as a nation, moving rather rapidly along that progression where Christians are concerned.
From the USCCB:
Current Threats To Religious Liberty
An Overview of Specific Examples

Pope Benedict XVI spoke last year about his worry that religious liberty in the United States is being weakened.  He called religious liberty the "most cherished of American freedoms."  However, unfortunately, our most cherished freedom is under threat.  Consider the following:

HHS mandate for contraception, sterilization, and abortion-inducing drugs.

  

The mandate of the Department of Health and Human Services forces religious institutions to facilitate and fund a product contrary to their own moral teaching.

  

Further, the federal government tries to define which religious institutions are "religious enough" to merit protection of their religious liberty. 


Catholic foster care and adoption services. 

 

Boston, San Francisco, the District of Columbia, and the State of Illinois have driven local Catholic Charities out of the business of providing adoption or foster care services—by revoking their licenses, by ending their government contracts, or both—because those Charities refused to place children with same-sex couples or unmarried opposite-sex couples who cohabit. 


State immigration laws.

  

Several states have recently passed laws that forbid what they deem as "harboring" of undocumented immigrants—and what the Church deems Christian charity and pastoral care to these immigrants.


Discrimination against small church congregations.  New York City adopted a policy that barred the Bronx Household of Faith and other churches from renting public schools on weekends for worship services, even though non-religious groups could rent the same schools for many other uses.

  

Litigation in this case continues. 


Discrimination against Catholic humanitarian services.  After years of excellent performance by the U.S. Conference of Catholic Bishops' Migration and Refugee Services (MRS) in administering contract services for victims of human trafficking, the federal government changed its contract specifications to require MRS to provide or refer for contraceptive and abortion services in violation of Catholic teaching. 


Christian students on campus.  In its over-100-year history, the University of California Hastings College of Law has denied student organization status to only one group, the Christian Legal Society, because it required its leaders to be Christian and to abstain from sexual activity outside of marriage.


Forcing religious groups to host same-sex "marriage" or civil union ceremonies.

  

A New Jersey judge recently found that a Methodist ministry violated state law when the ministry declined to allow two women to hold a "civil union" ceremony on its private property.

  

Further, a civil rights complaint has been filed against the Catholic Church in Hawaii by a person requesting to use a chapel to hold a same-sex "marriage" ceremony.

Is our most cherished freedom truly under threat?  Yes, Pope Benedict XVI recognized just last year that various attempts to limit the freedom of religion in the U.S. are particularly concerning.  The threat to religious freedom is larger than any single case or issue and has its roots in secularism in our culture.  The Holy Father has asked for the laity to have courage to counter secularism that would "delegitimize the Church's participation in public debate about the issues which are determining the future of American society."
Today is the first day of Fortnight for Freedom 2013.
The American bishops have asked Catholics to refrain from eating meat on Fridays during the fortnight as a fast for religious freedom.
I would suggest that we also pray the Rosary for the intention of religious freedom on Fridays during the fortnight.
You can sign up for text alerts on religious freedom from the USCCB here.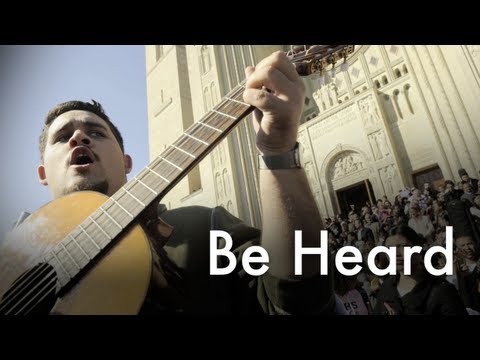 I knew when I posted The New Prostitution: Surrogate Pregnancy that I would get a flurry of indignant responses and lies from people who buy and sell women's bodies in this new, medical form of prostitution.
I've been to this particular rodeo before. What I encountered then and now is what people who stand up for the human rights of women always encounter: Lying attacks from their exploiters, self-destructive defenses of their own dehumanization by self-hating women, and stories of the "benefits" of the prostitution from their purchasers.
Just for the record, I don't put pimps' testimony on this blog. That includes pimp husbands who take money from their wives selling their bodies to medical science and doctors who buy and sell women's bodies. I also don't put johns' excuses for their behavior on this blog. You're wasting your time, trying to comment here.
My experience with this began when I went through infertility treatment to have my first child. I know a lot of about these drugs they give people. I know about their side effects and how they make you feel. I do not have first-hand knowledge of the irresponsible medical practice of egg harvesting.
My doctor was treating me for a diagnosed medical condition. The dangers and miseries I endured were part of a legitimate treatment for a bodily disfunction. She never over-stimulated my ovaries to try to make as many eggs as she could. She also never lied to me about the risks. She told me everything before we ever started, including the fact that the treatment could kill me.
The doctors who perform egg harvesting in Oklahoma lie about the risks. I know they lie because when I introduced a bill to stop them from paying women to undergo egg harvesting, they lied to other legislators and to the press. One of them said that egg harvesting was no more dangerous than riding in a car, among other flat-out lies.
They also claimed that they had not ever had a single complication. Another lie. One of these docs was part of the infertility clinic I went to. He wasn't my doctor, but I knew him. While I was undergoing treatment, one of his patients lost an ovary. Call me crazy, but I think that qualifies as a complication.
These doctors are misrepresenting the risks and exploiting young women, endangering their lives, future health and fertility. They are reducing women and children to things to be bought and sold on the marketplace. They are also turning medical practice into an exploitative and dangerous profession that people cannot trust. 
If doctors can subject people to dangerous treatments that the patients have no medical need of in order to make money, if they can lie about the risks and use their professional associations' political clout to create an environment that allows them to do this with impunity, then how can anyone ever trust their doctor?
We rely on these medical people to tell us the truth. We rely on them to give us treatments that we need because we are sick and need those treatments to get well. We rely on them not to inflict unnecessary medical treatments on us to make money.
These doctors are preying on women. They are buying and selling babies. All the lies in the world won't change that.
There is one simple solution. Take the money out of the equation. If a woman wants to undergo a surrogate pregnancy for someone out of the goodness of her heart and she knows the risks and freely undertakes them, ok. But do not allow anyone to pay her to do this.  The same should go for egg harvesting. 
There is a reason we have laws that do not allow people to sell their bodily organs. The same laws should to apply to egg donation and surrogate pregnancies.
What I want to do is,
TAKE THIS:
AND THIS
First-time surrogates receive a base payment of $23,000, paid in installments throughout the pregnancy.
Additional payments total $4,000 or more, which increases the total compensation to $27,000. These payments include money for maternity clothes, payment for completing the embryo transfer, and a monthly expense allowance beginning when the surrogate signs the contract with the intended parents.
Surrogates who carry twins receive an additional $5,000, raising their total to at least $32,000.
Women who become surrogates a second time have their base payment increase to $28,000. This means they receive at least $32,000 total, or $37,000 if they carry twins. (see here.)
AND THIS
OUT OF THE EQUATION. 
Give women and children their human dignity under the law. 
Otherwise, stop lying and call it what it is: The new prostitution.
The story below comes from a young doctor. She gave me permission to use her testimony when I was working to pass a bill to make it illegal to pay for egg harvesting in Oklahoma. I never used it, even though she gave me permission. She was still a student and afraid of what public use might do to her medical career. I didn't think she understood how vicious and slandering these people really are, and I did not want to harm her in any way. I left her out of that fight.
However, she is in a different place in her career now.  She has offered her story as testimony to the Kansas State Senate and it is published at the Eggsploitation web site.
I reprint it here with permission. From Eggsploitation:
Sindy's Testimony

Testimony by Sindy, M.D., Ph.D. to Kansas State Senate on Senate Bill 509, "Women's Health and Embryo Monitoring Program Act," March 2010

My name is Sindy. I have an M.D. and a Ph.D. in Biology with specialization in the field of real-time live imaging of the early immune response. With my strong background in basic science research and publications in top scientific journals such as Nature and Science, I have always been an avid supporter of biological research using live subjects and donated tissue, both animal and human. However, my experiences have taught me that at times, even a scrupulous medical scientist may be tempted to make erroneous assumptions, cut corners, or risk safety in order to save time or achieve success. In my medical and research training I have learned the importance of certain principles whenever attempting a procedure or study. These include: 1) ethics, 2) subject safety, 3) informed consent, and 4) patient autonomy. I am testifying today as a former egg donor on the dangers posed to women by the egg harvesting industry. I believe that all four of the above key principles had been violated in my case. Even though I suffered immediate life-threatening complications from the process, it wasn't until many more years of medical training that I was able to understand the full scope of how I had been taken advantage of, mislead, and abandoned by the egg harvesting industry. As a medical professional it is still difficult to accept that such abuses are allowed to exist in my profession. Meanwhile, players "behind the scenes" such as the egg donation agency and the egg brokers have left the issues of ethics, health, and safety to the doctors, so that they can concentrate on profit. It is my assessment that the egg donation industry cannot be allowed to continue without regulations aimed at preventing unethical recruitment, substandard practices, and inadequate monitoring of women for the purpose of egg harvesting.

The goal of my testimony is to illuminate the importance of placing regulations on the way that the egg harvesting industry is run — from ethical, legal, and medical standpoints. 1) The health and safety of women must be protected first and foremost in any procedure related to ovum production, and should never be superseded by concerns of profit, costs of screening and monitoring the subject, quantity of eggs produced, quantity of eggs retrieved, or completion of the cycle. 2) Furthermore, like any other industry, the egg harvesting industry must be held accountable for reporting adverse effects and for tracking the long-term health of donors. 3) Ethically, informed consent must be properly obtained, with an admission that more research is needed to illuminate the long-term risks to donors. It is also an ethical responsibility for those who profit from egg harvesting to track the health of donors, including conducting large scale research in order to study risks.

I will now relate my experience. In 2001, while still in the combined MD/PhD program, I signed up for egg donation after seeing a university newspaper advertisement for egg donors. The monetary compensation of $6,500 seemed like a lot to me at the time, as I made barely enough to live on. Though I had a desire to help an infertile couple, money was definitely a major driving factor in my decision. Before I started, I searched the medical literature with a fine-tooth comb to verify that this procedure was indeed as harmless as advertised by the egg donation agency. I did not find any hard evidence in the literature of future infertility and cancers, and it seemed that the risks of other complications were extremely low. However, I was not told that the egg donors were rarely followed after the donation, and that doctors were under no obligation to report adverse events.1 Like many other women egg donors, I was bound by legal contracts to remain anonymous and therefore even if late complications occurred, they would be difficult to report.

At this point I had a normal gynecologic history, including normal age at first menses, regular menstrual cycles, and nothing significant on pelvic ultrasounds. It was assumed that I was healthy enough to undergo the egg harvesting protocol. Then I submitted my photographs, passed my genetic screening as a "quality assurance" for the tissue purchaser, and submitted myself to a psychological screen and IQ test administered by a psychiatrist. Based on these results I was chosen as the egg donor, from whom a "designer offspring" would be created.

The legal contract stated that the creation of these eggs were for the purpose of in vitro fertilization. The recipients of my eggs would retain all rights to my eggs and any subsequent embryos created from my eggs, "including but not limited to the ability to make all decisions regarding disposition of embryos." The literature given by the egg donation agency outlined the possible risks of ovarian hyperstimulation syndrome (OHSS), as well as some other theoretical risks that they assured me were rare. What I did not realize at this time was that there were other hidden players in the egg industry who could potentially make money off my eggs, and that there were no laws in place to discourage hyperstimulation of many more eggs than reasonably needed for the goal of helping the infertile couple. My contract did not guarantee that third parties would not be involved in the trading or selling of these eggs, though it specifically forbade donations to other infertile couples without the donor's consent. My eggs could have been a high-value commodity for profiteers who had nothing to do with the infertile couple, and I was not made aware of this possibility in a forthcoming and direct manner.

The below was part of the information provided to the public by the egg donation agency:

Q: How many eggs are removed during the retrieval? A: The average is 10-15 eggs aspirated per cycle, but donors can produce 16 or more eggs.

Q: Can a donor not produce enough eggs in a stimulated cycle? A: Yes, if the doctor cancels the cycle for poor response the donor will be compensated between $650.00 — $750.00.

According to my agency, failure to produce more than 4 eggs qualifies as "not enough eggs". Four is typically higher than the target for women who are receiving fertility treatment using oral medications. However, note that there is no upper limit for the number of eggs a donor may safely "produce", indicating that safety of ovum overproduction is being ignored. This illustrates that the drive to produce a higher number of eggs is extremely high, and failure to produce "adequate" eggs is linked with reduced financial compensation for the donor. Needless to say, this concept of "more is better" brings up ethical questions concerning the use of financial compensation for the recruitment of egg donors. This is especially alarming when no standards are in place to prevent an agency from overproducing eggs. The agency also told me that if I had a successful donation and become a proven donor, I may receive more compensation for future cycles, upwards of $8,000 (on paper) to $20,000 (verbally) – more than I would make in a year of intensive lab work. When "successful" production cycles are linked to increased financial compensation and "failures" are linked to a decrease in financial compensation, women will become more likely to tolerate untoward side effects, including those of OHSS, for fear of losing this compensation. This payment structure poses an obvious ethical conflict.

After signing my legal contract I began to administer all the medications as directed by the egg donation agency. These medications arrived by mail. I already knew how to mix and administer the medications but I don't recall being instructed by medical personnel. At no point did they adjust my dosage. I remember receiving follow-up early on with a local doctor, and more exams after I travelled by plane to Northern California for the harvesting. Imagine my surprise when they told me that I was producing approximately 60 egg follicles! A mature follicle measures ~2 cm in diameter. The normal ovary measures approximately 4 x 2.5 x 1 cm, and is analogous to the testes. Therefore, you can imagine how 30 mature follicles of 2 cm diameter clustered within each gonad must look like and feel. I was concerned, but the doctors and nurses assured me that this was within the reasonable range for a fertile young woman.

A couple of days before the retrieval the nurse emailed me that my blood estrogen (estradiol) levels came back much higher than they had anticipated (~10,000 pg/ml). A woman in her 20s has an average estrogen level of ~150 pg/ml, with a peak of ~400 pg/ml prior to ovulation. In late pregnancy, the levels may rise 100-fold, but this rise normally occurs over a 6 month period. I asked the fertility specialist to consider altering the timing and course of this process. I was concerned because the drugs I received were probably tested on Caucasian women of average weight. I am a thin non-Caucasian woman. Studies have shown genetic differences in liver drug metabolism for ethnic populations; the examples are too many to reference and are beyond the scope of this topic. Despite my concerns, the doctor told me that even though my hormone levels were extremely high, they would not make any adjustments to the protocol because they did not want to risk failure. I continued to follow all their directions, as it stipulated in my legal contract that I "[understood] it [was] imperative" that I "not deviate from [the protocol] unless instructed to do so by the IVF physician." Therefore, I proceeded to finish my ovarian stimulation, finishing off with a shot of human chorionic gonadotropin (HCG) to help release the eggs for the harvesting. The next morning, I underwent transvaginal needle retrieval of the eggs.

What was unknown after the surgery was that the doctor had punctured an artery during the harvesting. When I woke from the anesthesia I became weak, nauseous, and dizzy. I was scheduled to catch a plane that afternoon, to return home. They told me that I looked good and was ready to go home, even though I had problems maintaining my blood pressure. At this point I refused to leave, because I could not stand without getting dizzy – orthostatic hypotension after an invasive procedure typically raises the suspicion of blood loss. A few hours later they started giving me intravenous fluids because they thought that the anesthesia was causing my low blood pressure. Then I developed pain and difficulty breathing. An ultrasound showed that everything was fine except for fluid in my pelvis, which they said was normal (later, this was documented as "fluid pocket near the right kidney". During this entire time the doctor and nurse persisted in trying to get me to leave, which would mean hours of traveling by car and plane. The pain in my belly became unbearable and I became convinced that I was bleeding internally; something was irritating and pushing on my diaphragm. When I asked if I could be bleeding internally, they told me that it was unlikely. My blood pressure was even lower at this time, so they gave me medication to raise it. Unfortunately giving pressors in a bleeding patient increases the bleeding rate. At 6pm, after 8 hours of slowly and painfully bleeding out, they FINALLY admitted me to the hospital. To me it seemed like they had done just about everything to get rid of me up until that point. The fertility doctor ordered me to eat something. As soon as I sat up in bed to eat, I developed sudden distress and difficulty breathing. They took my blood pressure and called out "40/20″. At that moment I feared that I was going to die. In my medical records the blood pressure reported was 61/29. At this point they finally began to realize that something was terribly wrong, that I was going into shock from blood loss, so I was taken into the operating room for an emergency exploratory laparotomy to find the source of bleeding. The surgeons flipped through my bowels three times to ensure that no other organs were punctured.

During the harvesting of ~60 eggs, which I assume required 60 passes of the needle through my ovaries, the fertility doctor had punctured a high pressure artery in my right ovary. This tiny bleeder was easily fixed with a touch of electrocautery. I had an emergency blood transfusion to replace the 1.5 liters of blood lost. There is absolutely no reason why they should have waited so long to properly diagnose me, thus turning this into an emergency surgical situation when they could have done a small laparoscopic procedure to diagnose and fix a small bleeding artery. Had I followed their directions and gone home, I would have died. Unfortunately their disregard of the signs of OHSS, low index of clinical suspicion for post surgical complications, and their extremely slow response resulted in a horrific clinical outcome.

After the surgery, I had to be kept on a breathing machine in the intensive care unit (ICU) and treated for acidosis throughout the next day. After I was stabilized enough to move to the regular medical wards, the fertility doctor came to see me. She told me that the bleeding was probably due to a genetic bleeding disorder (i.e. my own fault) and that this has never happened before. Then she proceeded to check me for rare genetic bleeding disorders – nothing. I found the doctor's reluctance to accept that a simple, clear-cut complication had occurred to be highly disturbing. A few days after I was admitted, the 9/11 attack occurred and all planes were grounded for a week. Despite not being able to walk or tolerate a 10 hour car ride home, the doctor told me I needed to free up medical resources and go home now. She tried to get me to leave by stating that when she had her C-section it only took her 3 days to start walking again. However, she neglected the fact that I had gone into prolonged shock caused by her own negligence, spent time in the ICU, underwent a massive surgical procedure, and had emergency blood transfusions. There were no apologies from beginning to end. I was shocked by this dismissive attitude from a top doctor of a top fertility treatment center, a medical expert who has published many articles on safety evaluation and recommendations for egg harvesting. At the same time, I was afraid to launch any complaints because I was a student in the same hospital system with plans to pursue the same field – Ob/Gyn; years later I decided on another medical specialty for unrelated reasons.

I am thankful to be alive, but I know that it was not because the doctor caught the post surgical complication. It was because I finally took a stand, and refused to go home when I knew that something was wrong. If I had died I would not be here to tell my story. I fear that cases like mine are buried deep by the fertility centers who do not want to lower their reputation. While I was in the hospital the fertility doctor told me that she would write a case report on the complication I had. When I searched the medical literature for all of her publications some years later, I wasn't surprised to find that there was no such report. I have no way of knowing if this incident even made it into a statistical analysis somewhere in the medical literature. It makes sense that an industry thriving on profits and reputation has little incentive to report adverse events, for fear of driving away potential IVF clients and egg donors.

The $6,500 I was given has long since evaporated into medical treatments for multiple late complications caused by this incident. I developed an infection inside my incision site and required multiple steroid injections into the scar to stop it from growing out of control. I suffered from post traumatic stress for months because of my near-death incident, and was unable to work for two months due to both physical and mental deterioration. When I came off birth control a few years later I discovered that my previously normal menstrual cycles and hormone levels had become irregular. My previously normal ovaries took on a polycystic appearance, with more than 25 small follicles in each ovary. I developed occasional incontinence and pelvic pain likely as a consequence of the emergency surgery causing adhesions (fibrotic bands, analogous to scarring) around my organs.

The worst part of this is my current struggle with infertility, requiring continued exposure to the very same types of fertility drugs that I had already been overexposed to in the past – exposure whose link to cancer has not been adequately studied and may take decades to emerge.1 I may need more surgeries in the future to determine if the emergency surgery that was done had damaged my reproductive organs. I fear that the procedure may have harmed the quality of my eggs, even if the fertility experts are certain (at least theoretically) that quantity of eggs remains unaffected. Because of the high hormonal exposure during my egg donation cycle and multiple anecdotes from other egg donors, the development of early cancer is always in the back of my mind. Though a large study has found no evidence linking IVF to ovarian cancer, there is a generalized, undeniable causal relationship between transient exposure to female hormones and transient risk of rapid-growth gynecologic cancer.2 I believe that is absolutely necessary for egg donors to be followed and studied, especially if they had experienced hyperstimulation during the process. No follow up has ever been offered to me. Nobody from the egg donation agency, fertility clinics, or hospital has contacted me since, except to obtain my insurance information so that they could pass my hospital bill to my own health insurance company.

Summary and Conclusion:

1) Ethical considerations:

Financial compensation for eggs disproportionately targets college women with financial hardships. These women usually have long academic careers ahead of them and have not considered childbearing yet, so any infertility caused by the procedure would cause more psychological and physical damage to these women. Docked pay for failure to produce a target number of eggs and escalating pay scales for subsequent cycles are factors that may encourage underreporting of adverse side effects by the egg donor.

2) Subject safety:

Subject safety is variable, being highly dependent on the individual clinician's practice. This is why there needs to be standardized safety practices and mandatory reporting of complications. In the article "Assessing the Medical Risks of Human Oocyte Donation for Stem Cell Research: Workshop Report (2007)", one fertility expert advocated the following:3

By working from such information as a patient's age, weight, and follicle count… a doctor can begin with an FSH dose based on those factors and then modify it as necessary. We monitor during the course of the stimulation to further decrease the dose if too many follicles are developing or the estradiol levels are too high.

To reduce risk of hyperstimulation, these actions were also recommended:

•Modify stimulation protocol

◦Decrease gonadotropin dosage
◦OCP/Lupron/Low dose gonadotropins

•Reduce the ovulatory dose of hCG
•Delay administration of hCG: "Coast"
•Cancellation of cycle eliminates the risk of OHSS
•Withhold hCG administration

Basically the safety recommendations for egg donors include determining the initial dosing of these powerful drugs on the weight and age of the patient. If there is any evidence of producing more eggs or hormones than expected during routine monitoring, then the drug dosage should be reduced, the administration of stimulating medications delayed, or the cycle cancelled. None of these recommendations were followed in my case. In fact, it was one of my own egg donation doctors who was consulted and quoted in the above article.

Regarding the risk during surgical retrieval of the eggs, the perceived negligible risk of complications is likely due to incomplete data:2

It is difficult to know, however, exactly how often such complications occur . . . Although excellent statistics are kept on such things as how many viable eggs each procedure produces, the statistics are not so complete on the complications that ensue during and after.

As my case illustrates, this perceived near-zero risk is inherently dangerous because it will not raise red flags when complications do occur, resulting in delayed intervention and a poorer-than-expected outcome. When a complication does occur, the denial of medical responsibility based on statistical rarity is a faulty and circular argument. This denial of responsibility would also prevent egg donors from obtaining monetary compensation for treatment of complications and appropriate follow-up. As my case illustrates, poor management of retrieval complications can be a problem even in the hands of the most experienced clinician.

Lastly, I received no follow up after my procedure. It is the ethical duty of the fertility industry to conduct timely follow-up and research studies in order to promote safety. This is true of any other industry especially pharmaceutical – so why make fertility an exception?

3) Informed consent:

Many are improperly informed about the risks of the egg harvesting process. Verbally I was told that risk was virtually non-existent and that studies have not linked the procedure to cancer and infertility. I should have been told that there were not enough studies or long-term follow up to determine risk.

It should be made abundantly clear if embryos or stem cells may potentially be secondarily sold, traded, or gifted. The amount of profit potentially generated from each transaction and the purpose of each transaction should be transparent to everyone involved, especially the donor. Without this information, the egg donor cannot possibly make an informed decision.

4) Patient autonomy:

I was hyperstimulated with approximately 60 eggs retrieved. During the procedure I expressed concerns about not using weight-based dosing of fertility medication, the excessive number of follicles produced, and skyrocketing estradiol levels. Nothing was done to personalize my procedure based on clinical findings, which is clearly incongruent with the standard of care. After the procedure my concerns about internal bleeding were not adequately acknowledged until I went into shock and had to undergo an emergency laparotomy. In my experience, the pressure to complete a successful cycle became stronger as I became more invested in the process, and thus I progressively lost my right to make decisions regarding my own body.

Final thoughts:

Even the tiniest risk of complication needs to be taken seriously especially when dealing with perfectly healthy young women, who have no need to undergo a potentially life-threatening procedure. Procedures with risk are performed on sick patients with the understanding is that the benefits of the procedure outweigh the risks or the consequences of doing nothing. In egg donation there is no medical benefit, only risk. It represents a conflict of interest when the physician does not perceive the egg donor as a patient for whom they have the responsibility to minimize risk. This aspect must be considered when treating healthy young women with everything to lose.

References:

1. Nature. 2006 Sep 7;443(7107):26. Health effects of egg donation may take decades to emerge.

2. American Journal of Epidemiology Vol. 153, No. 11 : 1079-1084.

3. Assessing the Medical Risks of Human Oocyte Donation for Stem Cell Research: Workshop Report (2007).
Rumors have it that the United States House of Representatives will vote on a bill that will extend the District of Columbia ban on abortions after 20 weeks to the rest of the country.
The bill passed out of House committee this week, and, according to some sources, is being marked up for a vote that may take place next week. I doubt that this bill will pass in the Senate, and it certainly will be vetoed by the President if it does. There is no chance the bill's authors can convince both houses to override a Presidential veto.
On top of that, Roe v Wade specifically set the limit for abortion on demand (with some regulations) at 26 weeks of pregnancy. Unless the Court changes that ruling, the bill is unconstitutional.
So, what is happening here?
I do not see any reason for late-term abortions. I've written about that here. However, I always wonder about the real reason for a vote like this, since it is definitely not to make a law and everyone involved knows it.
Do the bill's authors view the vote as a statement designed to build consensus over time? Are they throwing down the political gauntlet and forcing people to declare where they stand on this issue by how they cast their votes? Do they want to use it as a way of defining an issue for upcoming political campaigns? Or is this some combination of all these things?
I would guess that almost any member of the United States Congress could take a roll sheet of either the Senate or the House and pinpoint with amazing accuracy how each member will vote on this. I imagine they could have pinpointed it at any time during this session. I'll go a step further and say that they could probably predict what everyone who speaks on the issue will say.
So they're not trying to convince one another. This is about something else.
If they had a chance of passing this into law, it would be a powerful thing, indeed. It would force the Supreme Court to either rule against it or let it stand. That could be great, or, if they uphold it, it could make the situation worse; potentially much worse. Everything you do in when you're in public office can go great or turn sour. In issues with generational punch and Court oversight like this one, strategy is everything.
The reason I'm raising these questions is that I want you to peel back the layers of propaganda and think about what is really happening with your government. I want you to look at the legislative process with understanding. If Christians are to affect change in the world, we need to do more than watch the game and cheer for our side. We need to be able to see through the game.
So, give a thought or two about this bill to limit abortions and tell me what you think they're doing. Do you think it has any chance to succeed legislatively? Do you think that one of the many similar laws that have passed in the various states will wend its way through the appeals process and on up to the Supreme Court? Do you think there's any chance the Supreme Court will uphold that law if it does?
These are big questions, and I can tell you, I don't know the answers to all of them.
What do you think?
Suppose you were an IRS agent.
Suppose you had been tasked with singling out a group of religiously-based non-profit agencies for audits because they express their religious beliefs about controversial issues in public. They do this on issues that put them at loggerheads with the President of the United States.
Suppose you had also been tasked with ordering those tax payers to cease expressing their religious beliefs about these issues or face the loss of their tax exempt status. 
Suppose that you were also tasked with enforcing a government agency rule that gave you the power to arbitrarily fine the same tax exempt agencies you'd been selectively auditing because of their beliefs. Suppose these fines would put those agencies out of business.
What would you think you were supposed to do in this situation? 
Ashley McGuire, photo from  CNA
That is the question raised by Ashley McGuire. Ms McGuire is a senior fellow at the Catholic Association and editor of AltCatholicah, a Catholic women's web magazine.
"The HHs mandate hinges on what constitutes a religious entity," she told CNA in a May 10 interview. 
The IRS has "authority in determining what a religious entity is" for purposes of deciding while employers fall under the mandate's requirements. 
The IRS has now publicly admitted that non-profit organizations have been audited and otherwise harassed by the agency based on whether or not their names indicated they might be opposed to gay marriage, be pro life, or otherwise traditionally Christian. Some of the groups that were subjected to this unfair governmental discrimination and harassment were: Christian Voices for Life, Family Talk Action, National Organization for Marriage and Samaritan's Purse.
The IRS forced some of these groups to discloses lists of their donors, the contents of their publications and what prayers they said at events. 
Read more at CNA: 
"So the very enforcers at the IRS, whose own inspector general admits they systematically targeted conservative and religious groups, will now get to decide who is entitled to ladle soup into a bowl for a homeless person without violating his or her conscience," McGuire wrote in the Weekly Standard.

In the midst of the scandal in which "religious values were indeed scrutinized by bureaucrats," the IRS will "gain new authority to determine what constitutes religious activity and which religious employers are entitled to conscience rights," she continued.

"If the case for repealing this unjust intrusion on the free exercise of religion was always strong, in recent weeks it's gotten stronger still," she added.

McGuire told CNA that the only way to ensure that the sort of political targeting that has occurred already by the IRS does not result in an infringement on religious freedoms via the contraception mandate is to either "completely repeal the mandate" or give a religious exemption to "anyone who asks for an exemption."
I'm going to be writing about the "new" prostitution a lot in the months ahead. One of these new ways to objectify and exploit women is commercial surrogate pregnancy.
Jennifer Lahl, president of the Center for Bioethics and Culture, is a stalwart battler for women's human rights in the face of the new forms of dehumanization and exploitation that medical technology has placed in the hands of doctors. She has fought a hard and often futile battle against a money-hungry medical establishment which supports doctors in exploiting and harming their patients for monetary gain.
Simple Google Search Returned Pages of Hits Offering to Sell Women's Bodies for Surrogacy
This technology is marketed as a solution for desperate families who can't have children. In truth, what we have is the buying and selling of women and babies over the internet in what can only be described as a mass market for a new and virulent form of prostitution. The purchasers are wealthy people, including many powerful celebrities, who don't want to be bothered with having children themselves, and homosexuals, especially gay men.
In  my opinion, one reason this misogynist abuse of women has been allowed to flourish is that the churches are, even now, tone deaf about women's human rights. They focus on the lives of the embryos that are mass produced by harvested eggs without considering that the women whose bodies are being farmed, and whose health and dignity as human being is being comprised, are also human beings whose human rights as well as their health and well-being are compromised by this practice.
In truth, egg harvesting and surrogacy is a one-two punch of human rights violations. It reduces both the babies and the women to the level of commodities to be bought and sold with no regard for their well-being.
It comes as no surprise to me that a lawmaker in Washington DC wants to swing the doors wide open on the abuse of women and children with this egregious practice. The lawmaker is Councilman David Catania and he says he does not expect any serious opposition since all he's doing is "remedying … an imperfection in the law."
Oklahoma City Ads for Buying Women's Bodies to Use as Surrogates. 
I just love the casual way people who are tone deaf to human rights, especially as they apply to women, decide that buying and selling women, using their bodies like appliances, and farming them like they were animals is not only an A-OK thing to do, it's all for the greater good. Misogyny is truly a wonderment, isn't it?
From National Catholic Register:
Surrogate Pregnancy Bill in D.C. Draws Criticism 

(725)

Women and children are exploited through this popular 'rent-a-womb' practice, Jennifer Lahl charges.

WASHINGTON — A lack of information about the dangers of surrogate pregnancy could soon allow the

practice to become legal in Washington, D.C., warned the founder of one bioethics organization.

"These issues aren't on anyone's radar," said Jennifer Lahl, president of the Center for Bioethics and Culture. "By and large, people have accepted third-party reproduction. It's not seen as controversial … because people are woefully misinformed."

Lahl told Catholic News Agency that the average person sees nothing wrong with surrogacy, which is the practice of a woman carrying and delivering a baby for someone else. This could explain the lack of opposition to a new bill in the nation's capital, she said.

Legislation introduced June 3 by D.C. Councilman David Catania would legalize surrogacy in the District. If passed, it would wipe away current local legislation prohibiting surrogacy contracts, which carry penalties of up to $10,000 in fines or a year in jail.

"I don't expect there to be any significant opposition," Catania told the Washington Examiner. "This is about remedying what I believe to be an imperfection in our law."

Lahl, who worked as a pediatric nurse for 20 years, said most people are unaware of the negative repercussions of surrogacy. She noted that concerns with legalized surrogacy include a lack of research in the field and a failure to consider the impact on the child and the woman whose womb is being "rented."

One of the biggest concerns, she warned, is that the relationship between a mother and a child in her womb is ignored.

"So much is going on in that womb," Lahl explained. "The surrogate mom and child will be linked genetically, and there's so much we're learning about genetic diseases and how much the womb plays into that child's health."

The connection is more than simply physical, she continued.

"Newborns know one thing — they know who their mother is," she said. "I've known of mothers who sing to their children in the womb or read them books. What happens when you tell a mother to intentionally not bond with a child in their womb?"

California lawyer Stephanie Caballero handles surrogacy cases and says 30% of her clients are homosexual. She told the Washington Examiner that, with proper screening, money is not the only reason women decide to become surrogates.

"The first reason is because they want to help someone," she said. "They do it [in part] because they love being pregnant."

However, as part of a new documentary for the Center for Bioethics and Culture, Lahl has interviewed numerous women who were surrogate mothers. By and large, she said, surrogate women "are women who have financial need — wealthy women are going to be buying the surrogacy contract."


Read more: http://www.ncregister.com/daily-news/surrogate-pregnancy-bill-in-d.c.-draws-criticism?utm_source=feedburner&utm_medium=feed&utm_campaign=Feed%3A+NCRegisterDailyBlog+National+Catholic+Register#When:2013-06-10%2012:22:01#ixzz2Vr4nJEGJ