It's Martin Luther King Day, and one of the heroes of the Civil Rights Movement has issued a new call to action.
Congressman John Lewis remembers the day the police rioted on Selma bridge during the Civil Rights movement. Congressman Lewis was beaten by the police during this melee.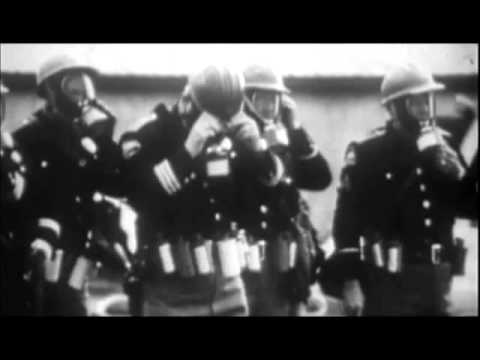 Congressman John Lewis testifies against the confirmation of President Elect Donald Trump's nominee for Attorney General of the United States, Senator Jefferson Sessions. Senator Sessions was previously refused confirmation as a federal judge because of his racism.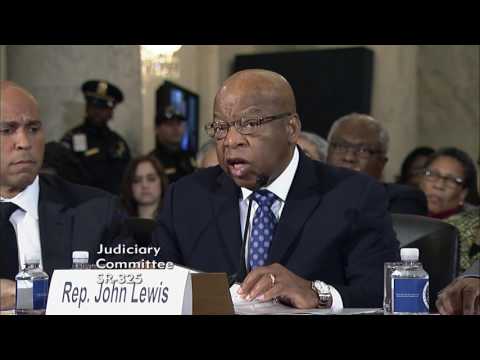 Congressman John Lewis says that he will not attend President Elect Trump's inauguration because President Elect Trump was put in office with Russian interference in our election. He adds that President Elect Trump is not a "legitimate" president.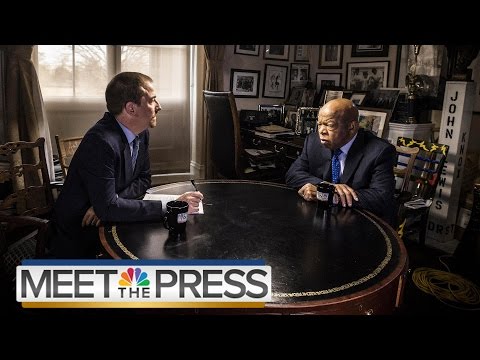 President Elect Trump fired back at Congressman Lewis with one of his usual trashy tweet attacks. Here's our President Elect's response to Congressman John Lewis:
Congressman John Lewis should spend more time on fixing and helping his district, which is in horrible shape and falling apart (not to……mention crime infested) rather than falsely complaining about the election results. All talk, talk, talk – no action or results. Sad!
Notice that he did not bother to address the serious question of Russian interference in his election, but instead launched a red-herring attack on Congressman Lewis. This is typical. He does it so much it's almost become an intelligence test for those who read his crude commentary. If you go off after the President Elect's latest red herring and abandon the issue, you're probably not too smart.
Fox News defended President Elect Trump with it's own red herring reply. This time, they are trying to claim that the issue at hand is whether or not Congressman Lewis is sacrosanct and may not be criticized; not whether or not our president elect is a Russian quisling. I bolded the statement where they tacitly admit that President Elect Trump lied in what he said about Congressman Lewis' district. This is a small point, since President Elect Trump lies like a sociopath, which is to say that he lies constantly.
In 1965 John Lewis was beat up on the Edmund Pettus Bridge in Selma, Alabama by a local regime of racist cops enforcing the unjust laws of segregation. Lewis has since become a member of Congress, representing a district in Atlanta.

As a Congressman his views are subject to analysis and criticism, as are the views of every other member of Congress.

But as an "icon" of the Civil Rights Movement of the 1950's and 1960's he is not subject to contradiction or criticism. He is John Lewis. He speaks. You listen. And you hear his words in respectful silence, save for occasional mutterings of affirmation.

You may not disagree when John Lewis speaks from his lofty perch of icon. His word, as civil rights icon, is final.

John Lewis was interviewed by Chuck Todd on Friday for Meet The Press, and said he would not be attending the inauguration of President-elect Trump on Friday because Trump's election was interfered with by Russia and therefore Trump would be an "illegitimate" President.

Evidently that is the rule Democrats and opponents of Donald Trump seek to impose on the rest of us. Democrats are not unanimously joining Lewis in declaring Trump illegitimate, but they are aghast that anyone, even Donald Trump, would be so bold as to backtalk to John Lewis.

Anybody who has witnessed the two year long Presidential campaign would have predicted Trump would object, and he did.

Trump tweeted "Congressman John Lewis should finally focus on the burning and crime infested inner-cities of the U.S. I can use all the help I can get!"

That may or may not be true of Lewis' actual district, but Trump's point about the dysfunctional and dangerous districts in some predominantly African American communities certainly is true. One only has to look at Chicago and Baltimore, just to name two, to see the truth in Trump's retort.

However, Trump obviously did not get the memo about John Lewis. Democrats and liberals are using his reaction to Lewis to fundraise, and stoke outrage that Trump would dare come back at Lewis.
Are we getting ready to inaugurate a Russian quisling as our president? That is the only question that matters.