The world has a name and a face to go with the mask and the knife.
It turns out that Jihadi John, the serial killer in the ISIS videos, is an educated, well-to-do Londoner named Mohammed Emwazi. The early coverage of Mr Emwazi was the usual fill-in-the-blanks hand-wringing claptrap. Nobody said that Mr Emwazi's murders were workplace violence, but that was one of the few cliches they missed.
We were treated to the standard "he's such a gentle person" from his "shocked" acquaintances, and the "what made this fine young man into a killer" stuff. There were the fill-in-the-blanks attacks blaming Western governments for Mr Emwazi's murderous behavior.
It seems that British security thought Mohammed Emwazi might be a security risk and took steps to stop him from going to join up with ISIS. According to his apologists, that is what "radicalized" this  "gentle, kind young man … a beautiful human being" who was a "victim" of "harassment" by British security agencies. The British government followed through by defending their security services from this absurd charge.
This posturing, which, considering Mr Emwazi's crimes, verges on the malefic, completely ignores the rather well documented fact that Britsh security services were correct to be suspicious of this "beautiful human being." They thought he might be a terrorist. Imagine that.
There were other reactions mixed in with the what–made-him-this-way stuff. The only adult photo of M Emwazi sans mask that we have so far shows him wearing what looks like a Pittsburgh Pirates baseball cap. The Pirates are not flattered by the association. First, they took to Twitter to disavow their murdering fan. Then they issued a statement saying that everyone in the organization found it "sickening" to see Jihadi John wearing their insignia.
British Prime Minister David Cameron has vowed to use all means at his disposal to hunt down Jihadi John and his fellow killers. A former teacher of Mr Emwazi's has stepped forward with the information that the "kind, gentle young man" had to undergo anger management therapy while he was in secondary school.
There has been a spate of articles discussing the radicalizing atmosphere at Westminister University where Mr Emwazi took his degree. A former student at the school wrote an article for the Washington Post describing the atmosphere in the school in an article titled "Jihadi John, a graduate of my radical university."  The Daily Mail has joined in with a story titled "The Campus of Hate."  CNN ran a similar story  titled "Why Jihadi John is so Worrying." 
It turns out that Jihadi John is an example of what Hannah Arendt called the "banality of evil." Evil can be gripping when we view a dramatized and glamorized version of it in a movie. The gorgeous sound track, great script and world class acting can make evil seem interesting.
Of course, what we're watching in these films is not evil. It's talent being used to give evil a gloss. Real world evil only has one way to get our attention, and that's by horrifying us. Then, it gets caught in the trap of its own boring, one-dimensional banality.
That's why ISIS keeps coming up with more horrific ways to kill people and why it's begun putting out videos of  mass executions instead of videos of murdering people one at a time. The public stops watching ISIS' murder videos if they don't find something more horrific to get attention.
Evil only destroys. It does not create. And destruction becomes numbing with its repetitiveness.
Jihadi John is not an evil god. He is also not a "kind, gentle, beautiful human being." He is a stone killer with a religious shtick. He, and all his murdering "brothers," must be hunted to the ground. Civilization in a whole region of the world depends on it.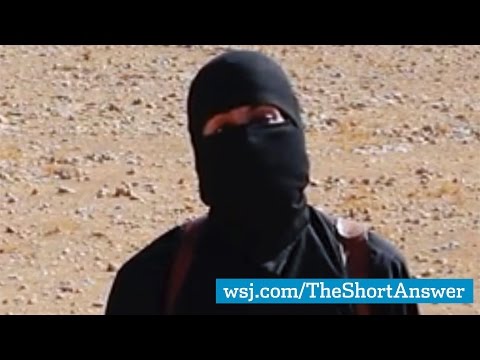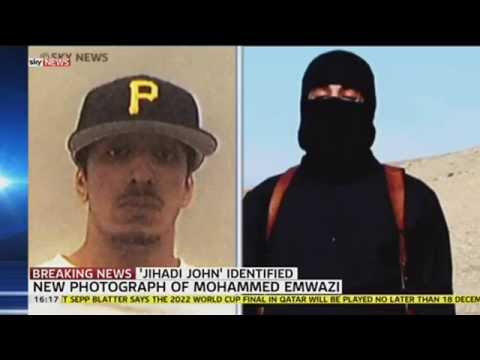 Like Patheos Catholic on Facebook!