Like Patheos Catholic on Facebook!
James Foley, an American journalist who was kidnapped by ISIS in Syria, has been beheaded.
Mr Foley, who was wearing a mike, made what appeared to be a statement prepared by ISIS before he was murdered. This is followed by a statement from his ISIS murderer. This murderer speaks fluent, well-educated English with what sounds like a mix of a Middle Eastern and British accent. If you can help the FBI identify James Foley's murderer, call the FBI.
If you can help identify James Foley's murderer, call the FBI. Photo Source: LiveLeak
James Foley was doing what the massively over-paid talking heads don't do: He was practicing journalism, and that at great risk to himself. His kind of reporting is the only information we the people get about what is really happening in dangerous parts of the world. We base our conclusions on what they tell us.
I regard his death as the savage murder of a captive American soldier in an army that has become almost extinct: Journalists who go out into the world and get the story. James Foley, along with his brother and sister journalists who risk their lives to give us the news about important world events, are the life-blood of true democracy. May their tribe increase.
Mr Foley, who had been captured once before in Libya, reported from the Middle East for five years. He was the oldest of five children.
He was also a Catholic, a man of faith. He wrote feelingly about the power of prayer and praying the Rosary during his first captivity in Libya. "I began to pray the Rosary," he wrote, "I said 10 Hail Marys between each Our Father. It took a long time to count off 100 Hail Marys on my knuckles."
His colleague, Paul Conroy, discusses James Foley's work in the last video below, calling it a "vocation." "If people like James didn't go out there, people would be in the dark … and he's paid the ultimate price, as has a number of my colleagues … all I can say is that they deserve all the respect that we can offer … the world should mourn the loss of people like James. He was a good, good person."
I hope that James Foley's family never forgets that he died for his country just as surely as any soldier.
James Foley is an American hero.
Message from James Foley's mother, Diane:
A message from Jim's mom, Diane Foley: 

We have never been prouder of our son Jim. He gave his life trying to expose the world to the suffering of the Syrian people. 

We implore the ktidnappers to spare the lives of the remaining hostages. Like Jim, they are innocents. They have no control over American government policy in Iraq, Syria or anywhere in the world.

We thank Jim for all the joy he gave us. He was an extraordinary son, brother, journalist and person. Please respect our privacy in the days ahead as we mourn and cherish Jim.
This video describes what sounds like a bartering of abductees among various Islamic groups. It implies that Mr Foley, who was taken prisoner outside of an internet cafe, was not originally kidnapped by ISIS, but was "given" to them at a later date. I do not know if this accurate, but it may be.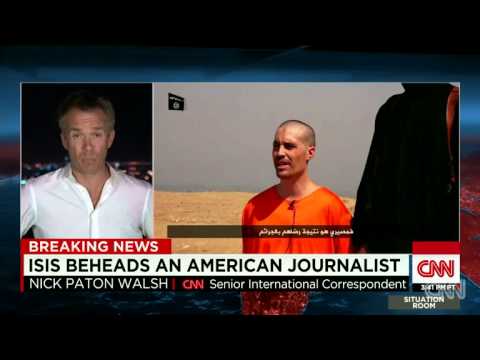 James Foley discusses his work and the dangers to free lance journalists.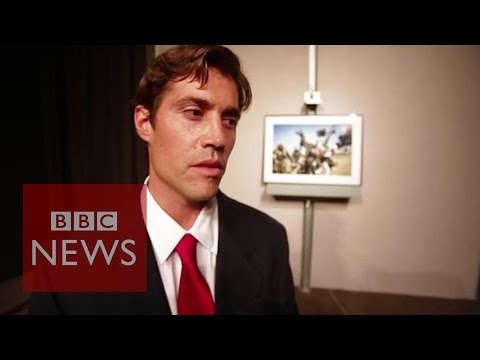 I wish I knew more about what he's discussing here.
James Foley discusses being captured in Libya.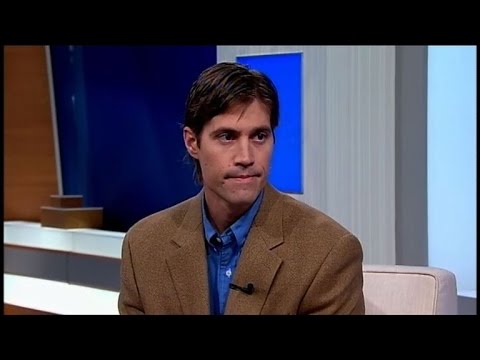 James Foley's colleague discusses his death and work.
Like Patheos Catholic on Facebook!
This article, from the Catholic Register, is by Jennifer Roche.
Amid the Bloodshed, Libya's Nuns Continue to Serve Those in Need
BY JENNIFER ROCHE 11/27/2012
Last year the Register published my article "Uncertain Future for Christians in Libya," which discussed the historical and current challenges facing the Church's mission in this important North African country. Following the recent terrorist attack that killed U.S. Ambassador J. Christopher Stevens and three security personnel in Benghazi, serious questions continue to surface about the safety of the religious working there.
Despite the chaotic fallout from Libya's revolutionary war, most Catholic religious have remained in the country to provide humanitarian aid. Among the Church's small local community, there are approximately 100 sisters of various nationalities who work in hospitals and health-care centers throughout the country.
Since the war, considerable improvement has been made in the area of communication. During the conflict, the phones and Internet were down so it was impossible to contact these religious communities by email or phone. Recently, however, I successfully communicated by phone and email with two Libyan communities.
Sister Rosy Xavier, a member of the Franciscan Missionaries of Mary community at the "La Source" convent in Gargaresh, remains optimistic about her order's future in Libya. Originally from India, Sister Rosy speaks English well and works as a nurse with the handicapped and the elderly. Her community has just four members, but three European sisters from France, Poland and Spain are now visiting to assist them. Some Franciscan fathers also live nearby and serve their community.
Sister Rosy explained that the sisters work in the local hospital and serve freely as Catholic nuns in this predominately Muslim country. When asked about security concerns, Sister Rosy emphatically said, " At present, we have no problems here. Our neighbors are so good with us."
Added Sister Rosy, "Even during the war, we did not leave, and we had no troubles at all."
Regarding the attack on the U.S. Embassy, she said, "The Libyan people are feeling very bad. There is a lot of apology from them to the U.S." She said that most Libyans assert, "The attacks were not because of us, but because of the terrorists in Benghazi."
Sister Priscilla Isidore, a member of the Sisters of Charity of the Immaculate Conception of Ivrea, is another Catholic religious working in Libya. Originally from Tanzania, she has served here for 16 years and currently works as a nurse. "Because the Lord is our hope, we will continue with our work among the sick and injured people here and, if necessary, to die with them," Sister Priscilla affirmed. "That's our mission. That's why Christ sent us here."
Shared Goals
The humanitarian mission of these Catholic sisters corresponds with the late Ambassador Stevens' initiatives to improve Libya's medical care. Although the Church and the U.S. government are sometimes at odds over health-care matters, their goals are united in trying to rebuild the Libyan health-care system.
In a statement issued by the Vatican press office in late October, the Holy See assured the Libyan people that it would "continue to offer its witness and selfless service, in particular in the field of charity and health care, and is committed to generously helping to rebuild the country." (Read more here.)
Like Patheos Catholic on Facebook!