Why does the Church teach that sex belongs in marriage?
This video is a bit long, but well worth watching.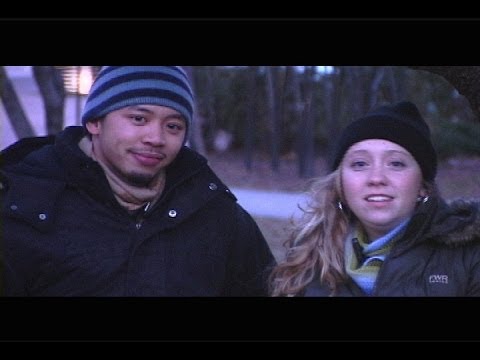 Like Patheos Catholic on Facebook!

Patheos blogger Eve Tushnet wrote an excellent article about being gay and Catholic a while back. I think it provides food for thought for all of us since the truths she discusses apply equally to every person, gay or straight. Here is what she had to say:
The biggest reason I don't just de-pope myself is that I fell in love with the Catholic Church. Very few people just "believe in God" in an abstract way; we convert, or stay Christian, within a particular church and tradition. I didn't switch from atheistic post-Judaism to "belief in God," but to Catholicism: the Incarnation and the Crucifixion, Michelangelo and Wilde, St. Francis and Dorothy Day. I loved the Church's beauty and sensual glamour. I loved her insistence that seemingly irreconcilable needs could both be met in God's overwhelming love: justice and mercy, reason and mystery, a savior who is fully God and also fully human. I even loved her tabloid, gutter-punching side, the way Catholics tend to mix ourselves up in politics and art and pop culture. (I love that side a little less now, but it's necessary.)

I didn't expect to understand every element of the faith. It is a lot bigger than I am. I'm sure there are psychological reasons for my desire to find a God and a Church I could trust entirely: I don't think I have a particularly steady moral compass, for example. I'm better at falling in love than finding my way, more attuned to eros than to ethics. Faith is no escape from the need for personal moral judgment; the Church is meant to form your conscience, not supersede it. There are many things which, if the Catholic Church commanded them, I think would have prevented me from becoming Catholic. (More on this below.) But I do think it was okay to enter the Church without being able to justify all of her teachings on my own.

At the time of my baptism the church's teaching on homosexuality was one of the ones I understood the least. I thoroughly embarrassed myself in a conversation with one of my relatives, who tried to figure out why I was joining this repressive religion. I tried to explain something about how God could give infertile heterosexual couples a baby if He wanted to, and my relative, unsurprisingly, asked why He couldn't give a gay couple a baby. The true answer was that I didn't understand the teaching, but had agreed to accept it as the cost of being Catholic. To receive the Eucharist I had to sign on the dotted line (they make you say, "I believe all that the Catholic Church believes and teaches" when they bring you into the fold), and I longed intensely for the Eucharist, so I figured, everybody has to sacrifice something. God doesn't promise that He'll only ask you for the sacrifices you agree with and understand.

At the moment I do think I understand the Church's teaching better than I did then—but check back with me in a few years. Right now, the Biblical witness seems pretty clear. Both opposite-sex and same-sex love are used, in the Bible, as images of God's love. The opposite-sex love is found in marriage—sexually exclusive marriage, an image which recurs not only in the Song of Songs but in the prophets and in the New Testament—and the same-sex love is friendship. Both of these forms of love are considered real and beautiful; neither is better than the other. But they're not interchangeable. (Read the rest here.)
Like Patheos Catholic on Facebook!