There has been a lot of interesting stuff around the blogosphere today, including in unexpected places. I usually look to IO9 for science fiction updates, but today they had a post about developing computer programs to decipher languages, and it was tested on Ugaritic!
Meanwhile the blog I recently discovered, Jesus Needs New PR, shared a video of one of the least intelligible "arguments" I've ever encountered to support any point of view, anywhere, ever. It came from another blog which was new to me, Stuff Fundies Like, which also had this poster to share: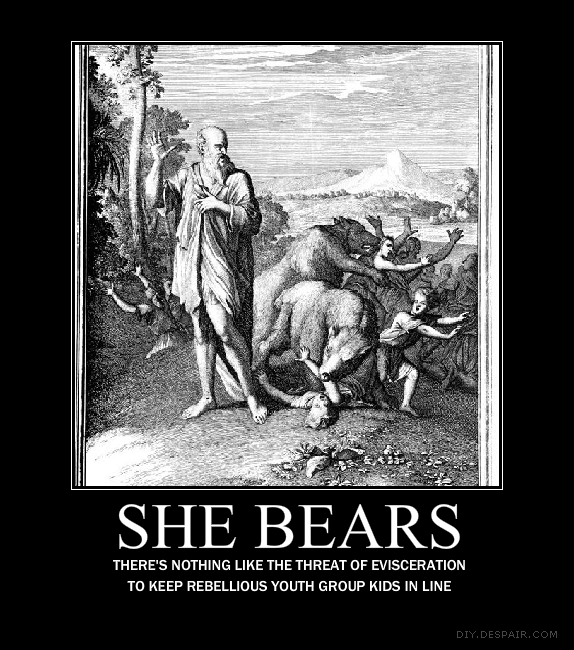 Of course, the allusion is to a story that has been discussed here before.
I've saved the serious stuff for last. Via DukeNewt and Evangelical Textual Criticism, I learned that there is a new journal in which students can publish their New Testament research. It looks like a fantastic opportunity.