If you haven't seen this yet, you need to.
Forty year old Joanne Milne heard for the first time after receiving cochlear implants. It's deeply moving and very difficult to put into words. You have to see it for yourself.
Truly amazing. Not only her reaction, but the individual, and the story behind the story, which she told in her own words in a recent article at The Guardian. She was born deaf due to Usher's syndrome which is genetic disease that would not only claiming her hearing, but later her vision.
"As a young adult I delivered deaf-awareness training and actively became involved in changing attitudes and improving services for people with disabilities. I was a very confident young woman, and being deaf was just part of who I was. But this all changed. One day, driving home from work, I realised that I could no longer see what was coming in my wing mirrors. I gave up driving there and then and went to the doctors for tests. It was confirmed that I had Ushers syndrome. I was 29 years old."
After 29 years of deafness, I could not imagine learning that my site would also be fading. But here you have someone who in despair, finds hope. By day, she works at a charity for deafblind people as a mentor supporting others with the same condition.
"Being diagnosed with Usher syndrome dramatically changed my life. I did not know where to start, and found it hard to contemplate that I was no longer just deaf and had to start living life as someone who was deafblind. I felt that I had lost my identity, but began to realise over time I was in fact just the same. The future petrified me – I knew my sight would not come back but get worse – but step by step I had to prepare. I received training in how to use a cane and was given a guide dog to support me; adopting a positive outlook really helped. As we are all getting older, life throws things at us and we have to deal with emotions and difficulties the best we can, and I find it makes you a stronger person.
In amidst the day to day grind and the typical unpleasant news story, I was left moved by a story of an amazing individual who decided to inspire and uplift, to pay it forward and change the lives of others.
The technology ain't too shabby either. Actually, stories like these are why I chose to study biomedical engineering and work in the medical technology arena.
Now that she's hearing, there's been a "Song for Jo" Playlist competition of which the final votes have been tallied.
1. What A Wonderful World – Louis Armstrong
2. One Day Like This – Elbow
3. Happy – Pharrell Williams
4. Let It Be – The Beatles
5. Baker Street – Gerry Rafferty
6. At Last – Etta James
7. Edge of Seventeen – Stevie Nicks
8. Over the Rainbow – Eva Cassidy
9. The Lark Ascending – Vaughan Williams
10. Here Comes The Sun – The Beatles
Thoughts on the Top 10? Any surprises? Any songs missing?
I must admit, Edge of Seventeen was certainly a surprise for me.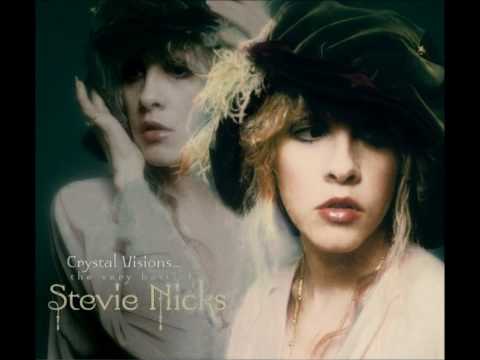 Not that Stevie isn't a dandy, but the sole representor of classic rock?
I think not.
Image source: Daily Mail