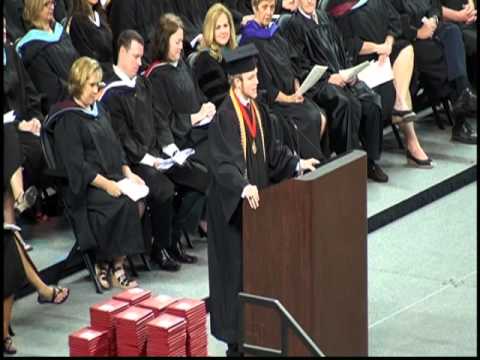 This video of a high school kid tearing up his approved valedictorian speech and proclaiming his Christian faith instead–then defying the atheist bullies by reciting the Lord's Prayer in public has gone viral.
Proud to say that this took place not only here in upstate South Carolina within my parish. Liberty High School in Pickens is just down the road.
I liked the kid's one liner: "We celebrate freedom of religion–not freedom from religion." This was a direct reference to the attacks the school community has been suffering from the aggressively atheist Freedom From Religion Foundation. Their spokesman complained,
"The valedictorian who so insensitively inflicted Christian prayer on a captive audience at a secular graduation ceremony, is a product of a school district which itself set an unconstitutional example by hosting school board prayer,"
This is typical of the whining, passive aggressive stance of the atheist left. They play the victim and complain and whine and go all hurt… then they threaten lawsuits and get nasty.