I give you two rather different pieces, both sharing a common thread: the full-rein head we have given to all of our adolescent leanings.
If the society has been dumbed-down — and it has been — it has also developed a case of arrested development, and both issues appear to stem from a generational and cultural mindset that has embraced the sensibilities and reason of 14 year-olds.
Think about being 14, for a moment. When you are 14, you know everything, and you resent anyone saying you don't. You don't want to be told what to do; you don't want to hear about rules or accountability. Perfectly reasonable explanations or boundaries are dismissed as "unfair" or "tyrannical." You'll do anything to be accepted by the "cool" kids, and to avoid being tagged as a geek, or a nerd or a "faggot" (in the parlance of my generation, that had nothing to do with homosexuality. You were a "faggot" if you actually followed the rules, or didn't sneer at the teacher, or hadn't yet embraced cynicism, or thought hippies wearing $150 fringe leather jackets while pretending to rail against "the greed, man…" were asinine. I was a "faggot.")
When you are 14 years old, you didn't ask to be born, so everything is owed you. And the word "no" cannot be tolerated; it reacts upon the adolescent like too-rich milk on the immature digestive system of an infant – the projectile vomiting covers everything.
And when you are 14 years old, you want solutions to be based on feelings. You feel a certain way, and those feelings are to be considered as legitimate as anything as cold as brute reason. Feelings are not just equal to reason, they're superior to reason, because feelings are "real" and that makes them noble and unconditionally good.
Feelings are not bad. In fact, feelings can spur us on to greatness – a woman like Maggie Gobran does great things because her heart was touched. Throughout history we've seen people who do great things because something awoke a fire in the breast, and motivated them to give up a part of themselves, for something greater than themselves. But feelings alone do nothing; feelings that are assuaged when someone else "does something" or that seek solutions in bureaucracies and can therefore remain detached – they do not bring us out of adolescence. They do not bring maturity. They do not help us to grow, or to become great.
And we've lost sight of what greatness is, and how it is forged through difficulty, or how it is usually sparked by one person, daring to act, even if it means social rejection.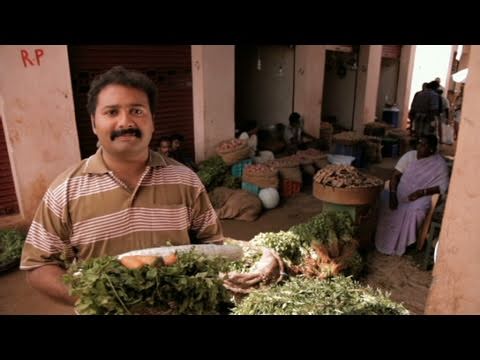 We no longer even recognize greatness when we see it, because true greatness is usually humble, and all we care for at this point is the flash. We grab at the shiny thought, even if it proves to razor with a rusted edge; we suck on pacifiers of mediocrity and expediency, because they are quick to soothe the tantrums.
And that's why it matters when someone comes along and reminds you that adolescence is supposed to be a means to an end, not a stall that gets redefined as adulthood.
[the censoring of books] always seems to bring out intense sentiment on both sides. . . . We see parents outraged by supposed assaults upon their children's purity . . . on the other side we find reflexive cries of "Censorship! Puritanism!" and the hysteria of the school librarian-type who genuinely believes she is the only one left to protect civilization from the vandals, fanatics, and book-burners who would destroy what they haven't even tried to read, probably because they can't.
Adolescent sensibilities and sentiments abound. And into that fray, walks that square, grown-up and supremely smart faggot, Flannery O' Connor. She's talking about books, but don't be distracted; she's talking about perpetual adolescence and how we've enabled it:
The real problem, she says, is not that the schools are assigning "dirty" books, but that they are assigning a preponderance of modern books, and that there seems to be no clear purpose behind the teaching of literature in most middle and high schools other than to try to capture the "interest" of the adolescent mind. This principle—the idea that it is the school's duty to excite or gratify the unformed tastes of teenagers—she calls "the devil of Educationism . . ." and she notes with bemusement that mid-20th century America seems to be "the first age in history which has asked the child what he would tolerate learning."

The (modern) author has for the most part absented himself from direct participation in the work and has left the reader to make his own way amid experience…The modern novelist merges the reader in the experience; he tends to raise the passions he touches upon.

It is here that the moral problem will arise. It is one thing for a child to read about adultery in the Bible or Anna Karenina and quite another for him to read about it in most modern fiction…modern writing involves the reader in the action with a new degree of intensity, and literary mores now permit him to be involved in any action a human being can perform.
[...]
And if the student finds that this is not to his taste? Well, that is regrettable. His taste should not be consulted; it is being formed.
Read it all at Catholic Phoenix. It's a huge gulp of fresh air
After that, pick up on Victor Davis Hanson, for the one-two punch:
We live in a therapeutic age, one in which the old tragic view of our ancestors has been replaced by prolonged adolescence. Adolescents hold adult notions of consumption: they understand the comfort of a pricey car; they appreciate the status conveyed by a particular sort of handbag or sunglasses; they sense how outward consumption and refined tastes can translate into popularity and envy; and they appreciate how a slogan or world view can win acceptance among peers without worry over its validity. But they have no adult sense of acquisition, themselves not paying taxes, balancing the family budget, or worrying about household insurance, maintenance, or debt. Theirs is a world view of today or tomorrow, not of next year — or even of next week.
[. . .]
Finally, the adolescent thinks in a rigid, fossilized fashion in explicating the "unfairness" of it all, unable yet to process new data and adjust conclusions accordingly. So we now hear that the evil corporate/Wall Street nexus is turning us into a Republican-driven Third World — apparently unwilling to see that among the largest contributors of campaign cash were unions, and both Wall Street and international corporations favored Barack Obama in the last election, the first presidential candidate in the history of campaign financing legislation to opt out of the program in order to raise even more "fat cat" money.
I watch that video of the gentleman who saw people eating their own waste out of hunger, and I find myself all out of sympathy for perpetual adolescents who are going into hysterics because they're being asked to contribute more to their own insurance and retirement plans, because their states are bankrupt, and their struggling neighbors just can't sustain all the perks anymore.
It was not my intention to go on a generational harangue, especially because I hold out great hope for the younger generations. My sons are 25 and 21, and while one may bear left and the other centrist, they are reasonable people who have never bought into the trend-mentality that has left my own boomer generation so ironically hypocritical, so cynical, and so quick to pursue feelings-based solutions, or to mindlessly embrace a the shiny thought because it is easier (and safer) to play the parrot than to risk being a "faggot" who is thought to be out of touch.
I'm just in a bad mood tonight. I clicked on Drudge and saw that with everything going on in the world, his headline was about some Charlie Sheen sitcom being canceled and I just thought, "really? This is news? This is what people care about? Lindsay Lohan in handcuffs? Justin Beiber's haircut? Charlie Sheen's sitcom?"
I mean, I love Drudge, but it depresses me to think that these are the headlines. And I am not a humorless sort. I can get caught up in silly, pop-culturish things. I like 30 Rock and The Big Bang Theory and Mad Men. I like to look at fashion pages and watch the red carpet walk at the Oscars (how I miss being on the phone with my brother and hearing him say, "oh, that's just cruel! Her stylist must hate her to dress her like that!")
But it just seems like things are out of balance; the center cannot hold. Turning and turning in the widening gyre, the falcon cannot hear the falconer.
And maybe that's why you can ask anyone about Lindsay Lohan, or Charlie Sheen and they can give you the whole low-down on what they do and say, but mention John Markoe or the Healy Siblings or Rick Frechette or even Mychal Judge and their brows furrow as they guess feebly, "um…football players?"
Excuse my bad mood. But it just seems to me like the culture needs to grow-up. And fast.
Related:
Ed Driscoll; Yes, it's perpetual
UPDATE:
This helps: Msgr. Charles pope on Mystery