Lots of good songs showing up in Powerline's artful debt-ceiling contest. I, like many others, enjoyed this punk rock anthem, "You're Gonna Pay":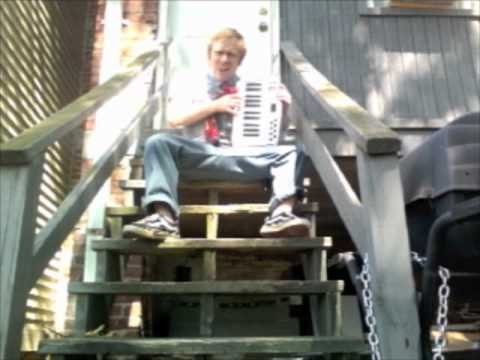 + + + + + + +
I am much less taken with the exceedingly popular ditty "Don't You See", not so much for any flaw in the song — it's nice enough; it has a good beat, and the kid singing it has a voice that's pure and true — but I always get creeped-out when children are used to deliver political messages. Let's be consistent, here, many found it disturbing-to-outrageous when children were hauled out to sing the praises of Barack Obama during the 2008 campaign.
Granted, there is a difference between singing the praises of one man, dear-leader-style, and promising "happiness and freedom" (to already-free people) under his benevolent brilliance, versus singing in protest of policy. I'd say the "dear leader" singing rates distinctly higher on the skin-crawl factor than the policy grouse, but in either case, using the sweet, piping voices of children to deliver political propaganda seems beyond the pale, to me, and I wish people would stop doing it.
I have one other very minor quibble with "Don't You See," and that's with the first line of the catchy, singable refrain: Don't you see, dear Uncle Sam/the more you give me the less I have…
It grates for two reasons, first because I'm sure the writer did not intend for the thing to sound overtly materialistic but "the less I have" sends the listener right there, and second because my ear and my heart what to hear:
Don't you see, dear Uncle Sam
the more you give me
the less I am.
It's a small change — am is a small word — but it turns the focus of the song away from craven materialism and "things" and gets to the heart of the matter: that the workings of the social state act as a beat-down against the human spirit, particularly in a bootstrap nation such as our own. It is, frankly, a billy-club against hope:
When folks –- any folks, of any background — are using their own gifts and ingenuity to make their way, they have reason to hold up their heads, to defer failure and to pursue their dreams and goals . . . When people feel good about what they are doing, when they feel like they have some control over the direction their lives take –- they have hope. And hope is not simply a feeling. Hope says, "awake, O Sleeper, arise from death!" Hope is the builder of bridges, the tamer of winds, the harnesser of ideas and possibilities. A poor man with hope is immeasurably richer than a wealthy man without it, because he carries within him the spark that can alight a thousand tomorrows.

By the curb, toward the edge of the flagging,
A knife-grinder works at his wheel, sharpening a great knife;
Bending over, he carefully holds it to the stone—by foot and knee,
With measur'd tread, he turns rapidly—As he presses with light but firm hand,
Forth issue, then, in copious golden jets,
Sparkles from the wheel.
– Walt Whitman "Sparkles from the Wheel"

Hope sparkles from the wheel, and all possibility is contained therein. And the man who can sharpen his own knife, and teach his children that craft, will never be helpless or hungry or cast aside as worthless. He will, therefore, be at peace, and so will his house…
The songs of Woody Guthrie and Bob Dylan were used powerfully by progressives, because their songs spoke to precisely that — the grinding sparkles of the human spirit, and human dignity that glow and grow and fly forward. If the right wants to use music and art in order to make their case, they will have to address that same spirit — and not something as mundane as policy — if it wants to have a similar impact.
Revolution created in order to protect what I have is revolution burdened with questions of morality centered on greed and acquisition and it cannot but invite scrutiny of who "has" too much, or too little.
Revolution created in order to preserve who I am — my dreams, my abilities, my imagination, my hopes — focuses the questions on our essential freedom to honor the truth of who and what we are, and that is where the focus must be, if social states are to be defeated.
A lot of lip-service is paid to that sort of freedom by many Democrats, but only for those groups contributing to its coffers. Perhaps that ideal is too narrowly embraced from the right, but that can easily change.
Meanwhile, let's remember that tyranny fears art it does not control. And why art is so necessary, and must be free — and speak to the longings of our spirits — and why all of these entries over at Powerline are a hopeful sign of energetic pushback against a government full of out-of-control ninnies, zombies and all-too-greedy elitists.
Just let's leave the children out of it, is all.