Yesterday, someone sent me a link to Paul Krugman's already-infamous 9/11 Vomit O' Venom, launched at all of his favorite boogeymen, and I duly posted it to facebook but didn't think much beyond what I wrote back to my friend: "the man seems a wreck. A small fellow feeling impotent; so much of what he is sure of, he is not sure of, at all. This says so much more about him than it does anyone else."
And because I was busy, I put it out of my mind.
This morning, though, Glenn Reynolds has a fascinating post of reactions (linked and emailed) about Krugman's terrified little bleat — and that is ultimately what it seemed like to me. I read his post and immediately got an image of a small guy, hugging a pillow and cowering in his closet. That is similar to the image I have harbored of Maureen Dowd, since immediately after 9/11 — on her bed in a fetal position, with a gasmask on her bedpost and a bottle of cipro between her knees. More than anything, Krugman and Dowd have, since 9/11, seemed utterly terrified by an event that didn't fit their worldview and which forced them to depend upon people they hated for their safety and security.
Rather like teenagers who hate that they actually need their stupid, out-of-touch parents, and must constantly howl about it to their friends, who join in because they realize they're supposed to hate their parents, too.
Considered thusly, it is difficult to dislike them. I admit, I have an odd affection for both Krugman and Dowd; I rarely bother to read them, anymore, but when I do, I always feel like the universe is unfolding as it should, and I am therefore at peace.
I'm not trying to be mean. I have no animus toward either of them, and wish they could be happy; neither of them have seemed happy for at least a decade, perhaps longer. They are established people ensconced in their materially-very-comfortable lives, and they seem like terrified human beings freeze-framed in a perpetual scream whose source is known only to them, in the secret recesses of their hearts, where truth must be faced.
Getting back briefly, to Instapundit's post, the email Glenn reprints, from an un-named professor struck me, because it reminded me of something I'd almost forgotten — a 9/12 phone call from an out-of-state friend, who said, "I wanted to call and see if you guys were alright," — which was lovely and thoughtful — immediately followed with, "I guess this is what we get for electing Bush."
Yes, the "we were all united, until Bush squandered it" narrative is pure fantasy. Let's not forget, the rubble was still smoking when one writer was fretting over whether she should allow her daughter to buy a flag — with her own money — to put in their apartment window. What would the neighbors think?
All of that said, after reading an enormous amount of material yesterday, from perspectives "left" and "right," blogs and magazines, secular and religious I ended the evening with C.S. Lewis, and the opening line to A Grief Observed:
"No one ever told me that grief felt so like fear."
I am torn over our mourning; on one hand we need to mourn. On the other, are we still processing our loss with great shaking sobs — and in some cases with so much anger, much of it misdirected — because we have acknowledged loss, and addressed loss in myriad ways, but we have not as thoroughly processed our sense of fear?
We're all so pugnacious in punditry — the venue demands that its voices are clear in their positions — that we all quickly staked out our spots post-9/11, and it ended up collecting us on either side of the ruins, shaking our fists of certainty at each other when the reality is, we are shaking them at ourselves.
And as long as we can focus on that fist-shaking, we don't have to look at our fears or enumerate them: that our kids will never have the blissful personal or civic freedoms we grew up with, when a summer's day was unencumbered by fears of strangers; that lakes could be jumped into without fears of brain-eating amoebas; that lemonade stands could be established without fear of citations and fines.
Well, we needn't fear for those things anymore; they are mostly already lost. We already know it. But we don't know what it means. Our fear is that it means America's days are numbered; that they're already over — that the future holds nothing save a jackboot — Orwell's "boot, stamping on a human face, forever."
Our fear is not physical: think of all the huge gatherings yesterday and full stadiums — we know they're targets, but we packed them anyway, as we have since mere weeks after the 9/11 attack.
What we fear is our vulnerability to what we do not know, from our neighbor's secret sins, to the next madman with means; our future is scaring the hell out of us, and because we are afraid, we cling to what we are sure of — those things about which we are absolutely sure we have gotten right.
Krugman is sure of what he knows — so sure, in fact, that he cannot imagine that anyone else does not know it, as well, "even people on the right know this, whether they admit it or not," he writes in his screed, "in its heart, the nation knows…"
It must know it, because Krugman couldn't possibly be wrong.
It strikes me that Krugman is, in his own way, taking an ironic stand against the dictatorship of relativism that our pope so frequently decries. After a lifetime of suggesting that there are many kinds of truth,** Krugman is now asserting that there is only ONE truth, and it is absolute. And it is his.
Pretty amusing. Of course, he is confusing truth with opinion, which often has nothing to do with reality. But then most of us do that, because we are uncomfortable with what reality means; it is an unwelcome concept.
Julie at Happy Catholic linked recently to a thoughtful and important presentation from "wrongologist" Kathryn Schulz. I thought after the emotion of yesterday, and all of the "rightness" and "wrongness" and the wrecked wretchedness, this might be give pause, and encourage some reflection, which is never a bad thing for any of us.
We may know what we know, but we do not know tomorrow; perhaps we might be able to make some progress toward ending the unproductive stalemate of the past ten years, if we — all of us — were able to unclench just a little from the drapes of wrath we've been clinging to (and hiding behind, in fear) to take one scary, vulnerable step away from our absolute certainties, and toward the stark realities, which we either deal with, or perish.
**Written on one cup of coffee; I would amend that to read, "after a lifetime's affiliation with a relativistic philosophy…"**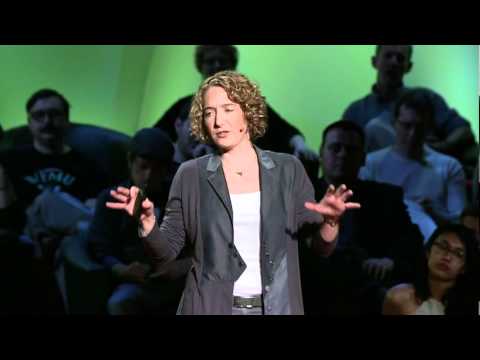 + + + + +
UPDATE:
Jim Geraghty at The Campaign Spot looks back further than 9/11 and everything we thought we knew, back then:
Think back to about fourteen or fifteen years ago, and everything you thought you knew at that moment.

You knew no president would be so reckless that he would get caught having sex with an intern in the Oval Office.

You may have worried about your kid's safety at school, but you knew two alienated teenagers couldn't turn their rage into a massacre.
[...]
The past fifteen years have been one rude awakening after another, where one unspoken assumption after another kept getting smacked around by a bipolar furious reality.
It is a tour-de-force and too long to justly exerpt. Go read the whole thing, because I think he is saying everything you feel!
UPDATE II: Tim Dalrymple writes poignantly and well, wondering Can Morning in America Dawn Anew? Don't miss it!
UPDATE III: Lisa Graas makes a good point and a humbling one. I must learn to do better.