… Last time I checked there was absolutely nothing luxurious about the lifestyle of home-makers. So let's just stop using that word right now.
I know a lot of women, and not a few men, who have nobly chosen to stay home and raise their children. They have opted out of receiving paychecks for their labors, instead receiving scorn from classist elitists who think they sit around and do this all day…
When in reality, the day of a stay at home mother looks something more like this…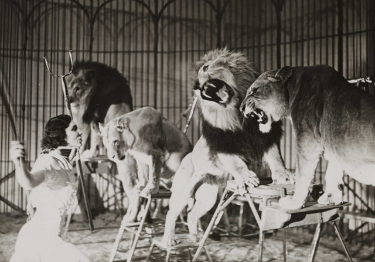 Every single household I personally know where one parent works and the other stays home with the children struggles under the crunch of one income. They are the thriftiest people you'll ever encounter and McGyvers with left overs and scraps of outgrown clothes.
I think the word you are looking for is "sacrifice".
These families chose to make sacrifices so the other can be home and available for the children. They go without new cars, new clothes, fanciful tech toys, and vacations. So let's stop pretending that all stay at home mothers are rich white women driving Lexus mini-vans to shuttle the kids to their riding lessons. Sure, those women exist, but their numbers are fewer than you'd think. Let's also stop projecting our jealously and resentment on the majority of good and noble woman who've made huge sacrifices for their families and stop insulting them with this word "luxury" which belittles their efforts.
Personally, I think all this shrieking is really about resenting the "luxury" of having a traditionally modeled family. Logically, for one parent to stay at home with the children there has to be a second parent available to work and provide income. Unless you are collecting welfare there is no other way for a single parent to stay at home with their children.
So which is it? Do you dislike the fact they chose to make sacrifices for their families or are you irked that aren't divorced because it would appear those are their only crimes.
Do feminists even grasps the irony in their bashing and tearing down of other women? I know. I know. They are all for women's choices as long as it's choices they themselves would make. They can be more domineering than the men they claim oppress them. Geesh.
The problem is not traditional families and happy homemakers. The problem is the fact that so many marriages end in divorce and more children come from divorced homes than not. Men walk away from their children without batting an eye. We've become too selfish and place our own needs and wants above all else.
That, and everything is so damned expensive.
Even when there are both parents available the simple fact is that two incomes may not even be enough to afford the basics anymore. Gone are the tax breaks for married couples, you are almost financially punished for being married. The government most certainly suspends benefits the minute you have another wage earner under the roof. Everything about the welfare state system is viciously pitted against marriage. It encourages men to not be responsible for their own children.
So if you want to get all righteously indignant about your "woman war" start there with the legislation you support [read Democrats] that cripples the traditional family and forces – yes, forces – women to give up being there for their own families because they cannot find any other way to feasibly put food on the table.
It would be nice for once if feminists showed women a little love from time to time and stop all the sneering.