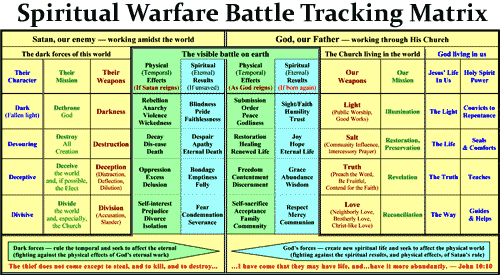 Richard Beck has concluded his lengthy series in which he responded to my challenge to articulate a progressive vision for theology. In an epilogue, he sums up his argument:
"God is love" is the foundation of progressive Christian theology.
That means that God is weak in the world, acting out of love rather than power.
The weakness of God initiates a warfare relationship between a weak, loving God and those who strive for power in the world.
That last point, I think, is the biggest jump. Beck relies on Greg Boyd's argument in God at War to show that a weak, loving God is necessarily swept into warfare with other spiritual beings. That's not an argument that I think Boyd (or Beck) successfully makes. It doesn't necessarily follow that if God takes a posture of weakness in the world, God is therefore at war. Even in weakness, it seems totally possible that God is the most powerful being in existence and that God's mere presence vanquishes all comers.
But Beck is right to say remind us that Jesus repeatedly talked about the satan, and that Jesus himself vanquished evil (in the form of demons) on several occasions. To ignore this aspect of Jesus' ministry is to denude Jesus of one of the most important aspects of his ministry, leading Beck to diagnose the problem with progressive Christianity:
Dislocated from Jesus progressives had no robustly biblical ways to unpack their central confession that "God is love." Unplugged from Jesus progressives defaulted to liberal humanism. Not a bad move, but the confession "God is love" was thinned and hollowed out to become an insipid vision of liberal tolerance rather than a robust conflict against the forces of dehumanization in the world and in our own hearts.
So then, the question is: With whom is God at war?