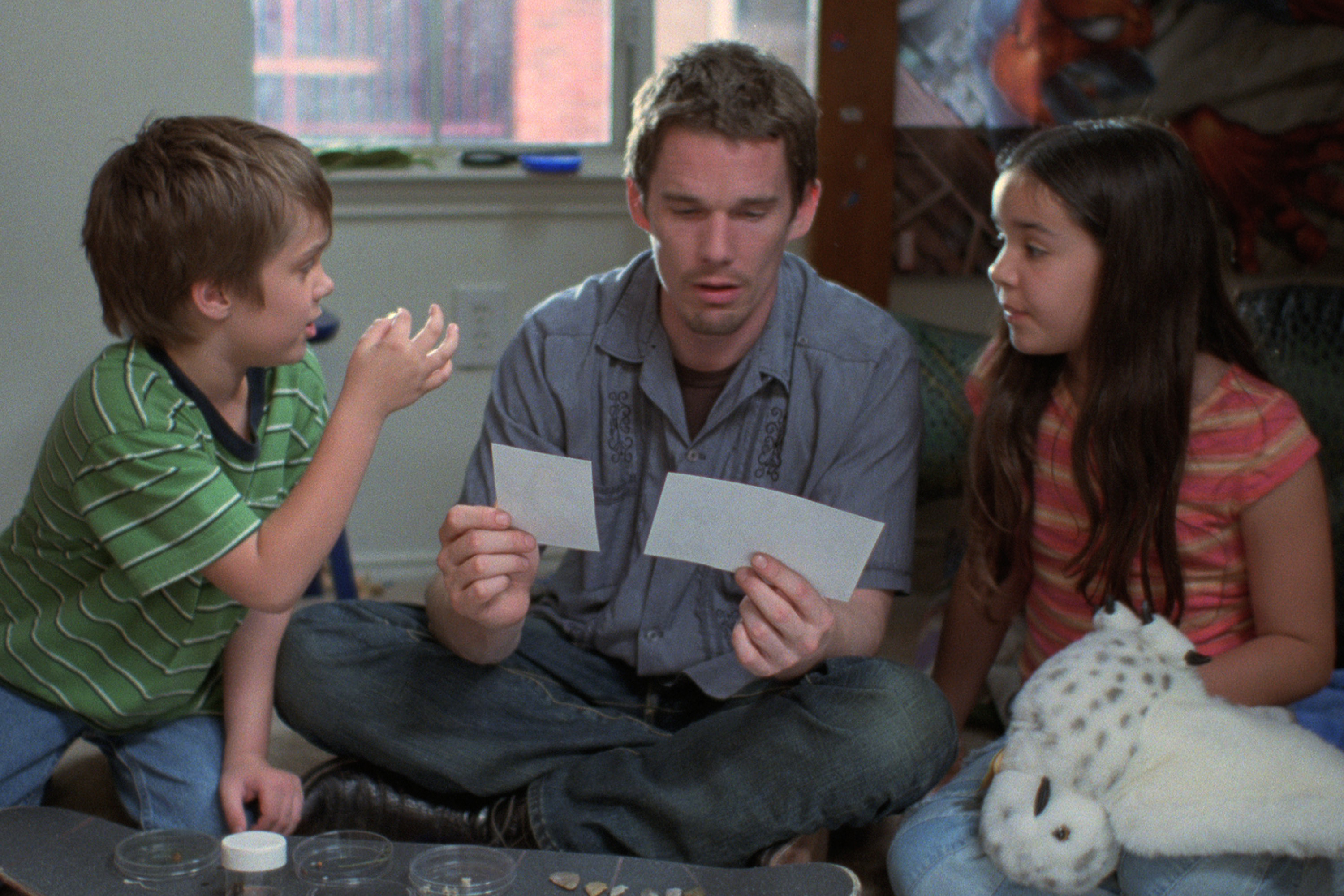 Earlier this week, I contributed a guest piece to a blog at Patheos called "Watching God." It's maintained by Paul Asay, who is the editor of Focus on the Family's Plugged In outlet. As some of you know, Plugged In keeps parents informed about objectionable content in popular film, games and music of the day. "Watching God" is a spot where Asay gets a little deeper into the craft of certain films that have interested him.

I've always liked Paul's writing, so I got to know him a bit better when I saw that he had a new Patheos spot. I found out that he's a really nice guy, and he's given me some graciously complimentary feedback on my own writing. When I asked him if he'd like to host an article I'd written on
Boyhood
, the year's front-runner for Best Picture at the Academy Awards, he said yes. This film has been getting a lot of press for the fact that director Richard Linklater used the same cast for 12 consecutive years, so that you can watch a whole family age on screen together. I was very interested in how the film handled marriage and divorce, so I thought it would be a thoughtful and current addition to my ongoing "Marriage in the Movies" series. You can
read the entire piece here
. In my opinion, it ultimately did a better job than a movie like
Mrs. Doubtfire 
(read my take on that film
here
), because there's a very strong implication that the dissolution of the main marriage is a tragedy that didn't have to happen. I get this sense both from the movie itself and from the way the actors talk about it. In one in-depth interview, they argue compellingly that because the characters can't share the love of their children, they never see any side of each other besides the side they choose to see.
I originally intended to embed a clip from the movie, but Paul said there was a goof in the upload process. In this excerpt, the divorced father tries to strike up a conversation with his kids on one of their weekends together. It's humorous, yet poignant at the same time:
https://www.youtube.com/watch?v=2W7pQxkZR90?rel=0&w=500&h=315
Thanks for reading, and thank you Paul for allowing me to write a guest post! I'm also working on a guest piece about heroes and superheroes, but we might wait until the next Marvel movie comes out to share that one with the world. 😉