Sunday, May 3, 2015 -- We are required to recheck our facts if we have jumped to incorrect conclusions. Encountering resistance is a call to reassess assumptions and reconsider our positions now that rational Mercury opposes realistic Saturn. However, we won't change our minds easily because the unwavering Scorpio Full Moon stands opposite the stubborn Taurus Sun at 11:42 pm EDT. We are best served by letting go of fixed perspectives to make room for new and improved ones.
More Astrology Information
Astrology Commentary
Once the Moon enters Scorpio late on May 2nd it will begin to form the Full Moon opposition formation against the Taurus Sun, stimulating the beginning of the lunar experience. All Full Moons are formed by a polarity between the Sun in one sign balanced against the Moon in the opposite sign. Each opposing pair [Read More...]
Mercury retrograde today at 3 degrees of Cancer until July 1st, then Neptune retrograde Monday at 7 degrees of Pisces until November 16 and the stories have started coming in! This is the opportunity to see things differently – that's the main theme – you can "change your mind". Everything is a matter of perception [Read More...]
"You can call me Jolly," the spirit smiled brightly at me from the side of the bed, sitting on the windowsill that looked over the sprawling green fields. It had only been a few hours before that we drove what felt like five miles up the dirt path to the plantation house. The moss oak [Read More...]
Kristy Robinett
We all have intuition. Every single one of us. It doesn't mean that you have to hang up a flashy 'Psychic' sign on your office door, but you can if you want. Intuition comes from within us, around us and from past experiences. It is supposed to teach us what to do and where to [Read More...]
Frederic and Mary Ann Brussat
Let's stop being so negative about the group that is transforming religion and spirituality in the 21st century. One-fifth of the American public – and a third of adults under 30 – do not identify themselves with a religion. This is a growth from 15% to 20% of the population in just five years, and [Read More...]
Pamala Oslie
Hi Everyone! I trust you're all enjoying your life adventures! With the arrival of summer, hopefully you have a great vacation planned so you can relax and release any stress that can come with every day living. If you still have to work or if you'll have the kids home all summer or if you [Read More...]

Image (c)
U.S. Games Systems, Inc.
Tarot Card of the Day
Traditionally called the High Priestess, this major arcana, or trump, card represents human wisdom. She can be viewed as a kind of female Pope, the an... More about this card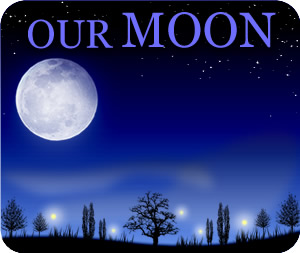 Lunar Phases
0% Illumination
I've heard that two rutting elk can lock horns for over a day. Of course, humans in a power struggle can easily exceed that, especially during Scorpio's Moon. Power issues are raised. But what's likely hidden is the truth about where that power lies. One opponent overthrows another, hoping to captur... More about this moon phase
Our Changing Sky
Transits are the movements in the sky, and they are so crucial to Astrology and our everyday horoscopes—that's because transits help shape the conditions all around us! Here, we'll explore the meaning of each planet according to the sign it's in right now.
May 2, 2015 to May 5, 2015
Apr 19, 2015 to May 21, 2015
Apr 30, 2015 to Jul 8, 2015
Apr 11, 2015 to May 7, 2015
Mar 31, 2015 to May 11, 2015
Jul 15, 2014 to Aug 11, 2015
Dec 23, 2014 to Jun 14, 2015
Mar 11, 2011 to May 15, 2018
Feb 3, 2012 to Mar 30, 2025
Nov 26, 2008 to Mar 23, 2023