Tuesday, Apr 15, 2014 -- Your impulsive nature is even more reactive than ever today. The Libra Full Moon Eclipse electrifies your 7th House of Relationships, pulling you out of your comfort zone as you attempt to keep peace with your partner. Although it's easy to say that the next time you will think before you act, it's going to take consistent effort to follow through on your good intentions. Nevertheless, tempering your sense of immediacy has a calming effect now on everyone involved.
More for Aries

Image (c)
U.S. Games Systems, Inc.
Tarot Card of the Day
In the most practical terms, what has traditionally been called the Emperor card represents the highest leadership, a head of state or the most exempl... More about this card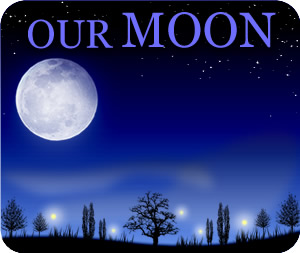 Lunar Phases
96% Illumination
I've heard that two rutting elk can lock horns for over a day. Of course, humans in a power struggle can easily exceed that, especially during Scorpio's Moon. Power issues are raised. But what's likely hidden is the truth about where that power lies. One opponent overthrows another, hoping to captur... More about this moon phase
Our Changing Sky
Transits are the movements in the sky, and they are so crucial to Astrology and our everyday horoscopes—that's because transits help shape the conditions all around us! Here, we'll explore the meaning of each planet according to the sign it's in right now.
Apr 15, 2014 to Apr 17, 2014
Mar 20, 2014 to Apr 19, 2014
Apr 7, 2014 to Apr 23, 2014
Apr 5, 2014 to May 2, 2014
Dec 7, 2013 to Jul 25, 2014
Jun 25, 2013 to Jul 16, 2014
Oct 5, 2012 to Dec 23, 2014
Mar 11, 2011 to May 15, 2018
Feb 3, 2012 to Mar 30, 2025
Nov 26, 2008 to Mar 23, 2023