Thursday, Jul 10, 2014 -- A bit of retail therapy might elevate your mood today, but this temporary improvement is merely a symptom of a deeper issue. Your values are changing and you're eager to surround yourself with material objects that reflect your new outlook on life. Be honest with yourself and acknowledge your impulse to spend money; however, avoid future regret by making certain that your purchases are more practical than frivolous. Money can't buy you love.
More for Pisces

Image (c)
U.S. Games Systems, Inc.
Tarot Card of the Day
The central theme of what is traditionally called the Wheel of Fortune card is cyclical change. The Wheel keeps on rolling, churning events in a cease... More about this card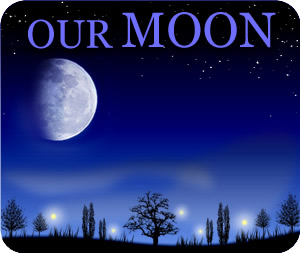 Lunar Phases
88% Illumination
Maybe you noticed. Things have gotten more serious with the Moon in Capricorn. No-nonsense suits around the office. Discussions about rules, disciplines, hard work and respect. Virtues that make employees squirm and bosses feel lonely. Structure-everybody hates it until something unruly occurs. Phys... More about this moon phase
Our Changing Sky
Transits are the movements in the sky, and they are so crucial to Astrology and our everyday horoscopes—that's because transits help shape the conditions all around us! Here, we'll explore the meaning of each planet according to the sign it's in right now.
Jul 10, 2014 to Jul 12, 2014
Jun 20, 2014 to Jul 22, 2014
Jun 16, 2014 to Jul 12, 2014
Jun 23, 2014 to Jul 18, 2014
Dec 7, 2013 to Jul 25, 2014
Jun 25, 2013 to Jul 16, 2014
Oct 5, 2012 to Dec 23, 2014
Mar 11, 2011 to May 15, 2018
Feb 3, 2012 to Mar 30, 2025
Nov 26, 2008 to Mar 23, 2023