Friday, Aug 26, 2016 -- A realistic approach to your unfulfilled dreams prevents you from quitting your job and sailing off into the sunset. However, action-hero Mars is stepping away from Saturn's stern grasp in your 9th House of Big Ideas and your mind churns with every imaginable possibility. Your fantasies are like a runaway train now, and mystical Neptune's presence tempts you to throw caution to the wind. Give yourself permission to dream the impossible dream, but don't try to turn every passing whim into reality or you'll exhaust yourself in the process.
More for Aries
Astrology Commentary
She kept her composure as she sat across from me, stiff and formal, but her soul told another story, as did the spirit standing next to her. "I don't really believe in this…," Marla said, waving her hands in the air in a hocus pocus fashion. "That's okay," I smiled. "You don't need to believe for [Read More...]
"I gave them my all and they gave me back my life." Mark Barone, artist  You may have heard the saying, "An Act of God", but what about An Act of Dog? And, what do art and compassion have to do with either phrase? More than you may imagine, especially if you love man's best [Read More...]
  "If you are distressed by anything external, the pain is not due to the thing itself but to your own estimate of it; and this you have the power to revoke at any moment."  – Marcus Aurelius   "If your mind can be calm, clear and bright, the environment will be affected and transformed. [Read More...]
I've had quite a few people ask me about the aura cameras. I've had my aura picture taken too. How fun to know people can see what auras looks like. What the cameras measure – at least what has been explained to me by people who own the cameras – is your CURRENT emotional energy. [Read More...]

Image (c)
U.S. Games Systems, Inc.
Tarot Card of the Day
What has traditionally been known as the Judgement card, sometimes entitled Resurrection, represents the great reunion that the ancients believed woul... More about this card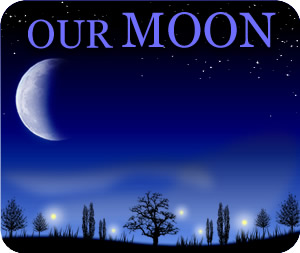 Lunar Phases
64% Illumination
Feeling restless? The Moon says, "You're a butterfly. A kite on a windy day. Soar, spin, let your thoughts roam. Start a couple new books. Visit friends. Enjoy the incredible lightness of being." And just try to stop yourself from gossiping! That's Hermes at work, the god behind this Gemini Moon: st... More about this moon phase
Our Changing Sky
Transits are the movements in the sky, and they are so crucial to Astrology and our everyday horoscopes—that's because transits help shape the conditions all around us! Here, we'll explore the meaning of each planet according to the sign it's in right now.
Aug 24, 2016 to Aug 26, 2016
Aug 22, 2016 to Sep 22, 2016
Jul 30, 2016 to Oct 6, 2016
Aug 5, 2016 to Aug 29, 2016
Aug 2, 2016 to Sep 27, 2016
Aug 10, 2015 to Sep 9, 2016
Sep 17, 2015 to Dec 19, 2017
Mar 11, 2011 to May 15, 2018
Feb 3, 2012 to Mar 30, 2025
Nov 26, 2008 to Mar 23, 2023