Tuesday, May 31, 2016 -- Going the extra mile today does more than demonstrate your commitment to success -- it actually sets the tone for the rest of the week. Rather than drifting through the day and responding to events as they happen, set clear objectives and make an ambitious action plan. Following a preset agenda enables you to accomplish more than you ever thought possible. According to Oprah Winfrey, "Luck is a matter of preparation meeting opportunity."
More for Pisces
Astrology Commentary
May 21st at 5:14 PM ET we welcome in a FULL blue moon, blue in name only. This moon  will be near the red planet Mars and visiting the astrological sign of SCORPIO before transitioning into SAG. Known as the FLOWER MOON, this moon is bound to already be bringing up some heightened emotions even a couple days beforehand, and a [Read More...]
How do you stay mentally fresh during a long job interview process? Perhaps you have considered finding a new job, or asking for a higher paying position in your current  company. One of the things that may be holding you back from going forward is the long, nerve-wracking interview process itself that may involve many [Read More...]
  "If you are distressed by anything external, the pain is not due to the thing itself but to your own estimate of it; and this you have the power to revoke at any moment."  – Marcus Aurelius   "If your mind can be calm, clear and bright, the environment will be affected and transformed. [Read More...]
Your Aura Colors & Relationships Why are some people compatible with you and you feel instantly comfortable with them, while others can rub you the wrong way? The answer can be found in your electro-magnetic field, sometimes called the aura or bio-energy that radiates from you. Author and aura expert Pamala Oslie has discovered, through [Read More...]

Image (c)
U.S. Games Systems, Inc.
Tarot Card of the Day
Traditionally, what has been known as the Justice card has to do with moral sensitivity and that which gives rise to empathy, compassion and a sense o... More about this card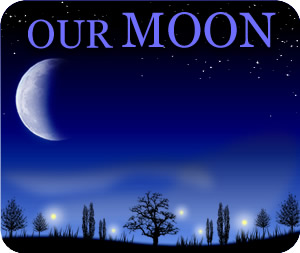 Lunar Phases
50% Illumination
The weatherman may say rain, but expect some Sun to shoot through the clouds. Aries Moon draws fire into the atmosphere, stimulating life force and vitality. You're alive, filled with your own thoughts, centered into the vision before your own two eyes. It's all about you today. Trouble is, everyone... More about this moon phase
Our Changing Sky
Transits are the movements in the sky, and they are so crucial to Astrology and our everyday horoscopes—that's because transits help shape the conditions all around us! Here, we'll explore the meaning of each planet according to the sign it's in right now.
May 30, 2016 to Jun 1, 2016
May 20, 2016 to Jun 20, 2016
Apr 5, 2016 to Jun 12, 2016
May 23, 2016 to Jun 17, 2016
May 27, 2016 to Aug 2, 2016
Aug 10, 2015 to Sep 9, 2016
Sep 17, 2015 to Dec 19, 2017
Mar 11, 2011 to May 15, 2018
Feb 3, 2012 to Mar 30, 2025
Nov 26, 2008 to Mar 23, 2023