Friday, Oct 21, 2016 -- You may overreact to some adversity today that probably isn't as difficult as it seems. In any event, your strength is tested as the Sun shines its light in your sign only to be blocked by stern Saturn in your 3rd House of Communication. A minor setback at work might reinforce your fear of failure or, at least, challenge your self-confidence. Instead of focusing on this as a personal defeat, take it as a cosmic assignment. Without some stress now and then, there is little gain.
More for Libra
Astrology Commentary
This is from the CRYSTAL ORACLE. Choose a card (1, 2, 3 or 4) based on where your intuition is most drawing you. Take your first instinct. Don't second guess yourself. Your cards are….. . .   If you chose Card # 1 (to the far left of the screen) – you chose AMBER – [Read More...]
Unfortunately, cancer and depression go together like peanut and butter. As a three-time  cancer survivor, severe bouts of depression presented  me with an opportunity and a choice: take pills to alleviate it, or  face it and figure out what my body and psyche were saying. Your Inner-guidance can be a God-send. Depression is often a [Read More...]
  "If you are distressed by anything external, the pain is not due to the thing itself but to your own estimate of it; and this you have the power to revoke at any moment."  – Marcus Aurelius   "If your mind can be calm, clear and bright, the environment will be affected and transformed. [Read More...]
I received an email from a young woman asking about an issue she's having. She's struggling with how long it's taking to reach her dreams and she's starting to doubt she will ever achieve it. I know a lot of people have a similar issue, so here is a quick idea that could shift your perception [Read More...]

Image (c)
U.S. Games Systems, Inc.
Tarot Card of the Day
What has traditionally been known as the Devil card expresses the realm of the Taboo, the culturally rejected wildness and undigested shadow side that... More about this card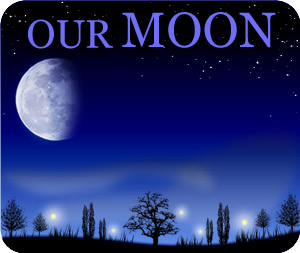 Lunar Phases
78% Illumination
You might be a little sensitive during this Moon. Unfortunately, everyone else is too. If you find yourself in deep water now, look to your intuition to get you out. The real issues are often hidden on Cancer Moon days, or dealt with sideways. People tend to circle the emotional wagons, reach for th... More about this moon phase
Our Changing Sky
Transits are the movements in the sky, and they are so crucial to Astrology and our everyday horoscopes—that's because transits help shape the conditions all around us! Here, we'll explore the meaning of each planet according to the sign it's in right now.
Oct 20, 2016 to Oct 22, 2016
Sep 22, 2016 to Oct 22, 2016
Oct 6, 2016 to Oct 24, 2016
Oct 17, 2016 to Nov 11, 2016
Sep 26, 2016 to Nov 8, 2016
Sep 8, 2016 to Oct 10, 2017
Sep 17, 2015 to Dec 19, 2017
Mar 11, 2011 to May 15, 2018
Feb 3, 2012 to Mar 30, 2025
Nov 26, 2008 to Mar 23, 2023