There are some stories you can't make up. Mike Webb, a conservative Christian, is running for Congress in Virginia. In a Facebook post where he attempted to smear his Democratic candidate, he forgot to close out of a couple tabs saving his porn websites.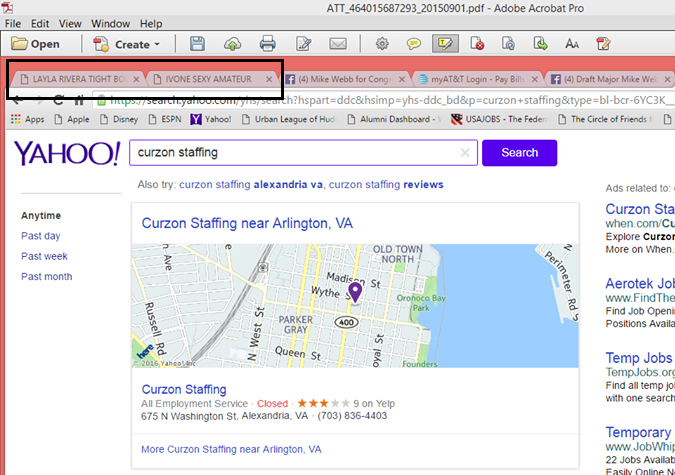 Webb then denied looking at the porn sites and said someone hacked his account. Or at least that's what I could make of his next post. It was rather incoherent. Here's an excerpt:
Curious by nature, I wanted to test the suggestion that somehow, lurking out in the pornographic world there is some evil operator waiting for the one in a gazillion chance that a candidate for federal office would go to that particular website and thereby be infected with a virus that would cause his or her FEC data file to crash the FECfile application each time that it was loaded on the day of the filing deadline, as well as impact other critical campaign systems. Well, the Geek Squad techs testified to me, after servicing thousands of computers at the Baileys Crossroads location that they had never seen any computer using their signature virus protection for the time period to acquire over 4800 viruses, 300 of which would require re-installation of the operating system.
Finally, Webb attributed this recent media attention as a gift from God. I guess God wanted to end his career in politics.