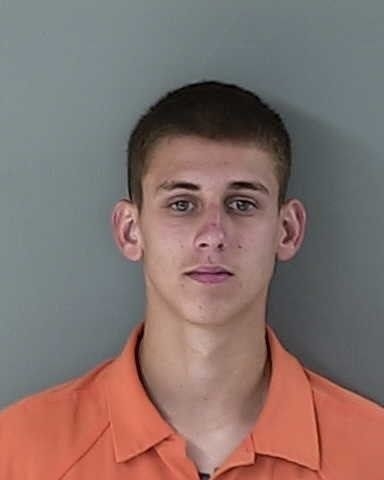 Cody Herrera pleaded guilty to raping a 14-year old girl in 2015. According to the criminal report, Herrera snuck into the girl's room and raped her as she pleaded for him to stop.
Judge Randy Stoker from Twin Falls, Idaho was considering sentencing Herrera 5 to 15 years of prison time, but changed his mind. Instead, Herrera now has to attend a year-long therapy program with probation. Additionally, the judge said Herrera cannot have sex until marriage.
Judge Stoker was able to do this under the obscure Idaho fornication law that can charge people for having pre-marital sex. Judge Stoker cited this law because Herrera had reportedly had sex with 34 people and the judge thought that was such a high level that he must have some kind of sex addiction. Twin Falls County Prosecutor Grant Loebs compared Herrera's case to not letting someone charged with drunk driving to drink alcohol under probation.
It's overwhelming how much is incredibly wrong with this case. First off, rape is not sex. It doesn't matter how much sex someone has, if they rape someone, it is rape and should be treated as such. Full stop.
Furthermore, because he plead guilty to rape, he shouldn't be able to get out of a prison sentence. This is another example of a young white male rapist who got off easy because the judge didn't determine the rape to be prison worthy. When we talk about rape culture, this is what we mean. When we normalize sexual assault, it can make people think it's not that big of a deal.
Finally, the idea of the judge trying to force abstinence on Herrera is absolutely absurd. This definitely would not stand up in court if it were challenged and it's wild to think about how it would even be enforced. Again, it seems like the judge used some obscure antiquated law to help the rapist get off easy. This is unacceptable and we must change our culture to prevent these things from happening.