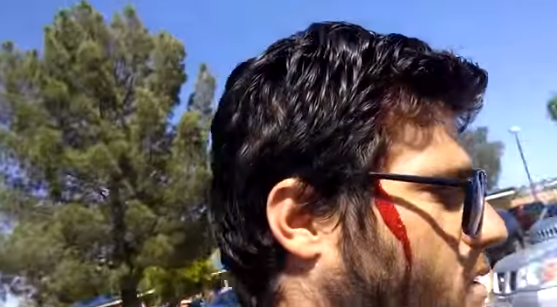 Dean Saxton regularly stands outside high schools in Arizona where he will condemn students for being gay. Saxton will yell about how the Bible says it is wrong be to be gay and so forth. But he took his drivel to a new level while holding a sign stating "You Deserve To Be Raped."
That sign is beyond just being offensive as it's a violent thing to say about someone.
Nineteen-year-old Tabitha Brubaker also thought the sign was too much and decided to assault Saxton with a baseball bat.
The young woman has since been charged with assault. You can see the video of Saxton preaching and then being hit below:
Because he was wearing such a terrible sign, he seemed to be asking for it (and yes that is a joke making fun of the terrible arguments for why women are assaulted).
PS: I now have a Patreon if you'd like to support my writing and podcasting.