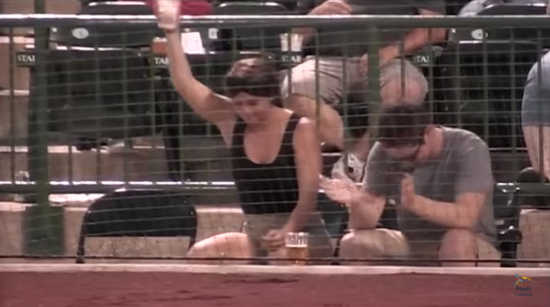 Here is just a fun video to watch. At a minor league baseball game, a foulball is hit and it lands in a woman's cup along the sideline. She then proceeds to chug the beer with the baseball still inside. I've always wanted to do that!
One issue with this remarkable occurrence is that the dude sitting next to her literally grabs the cup out of her hand to celebrate the event for her. He might of just been excited, but it looks extra bad.

PS: I now have a Patreon if you'd like to support my writing and podcasting.