It is a pleasure to welcome to my blog today, Wendy Alsup, who is a member of Mars Hill Church Seattle—led by Mark Driscoll. Wendy is a mother of two, and Deacon in charge of Women's Theology and Training. There has been a lot of controversy about Mark Driscoll in the blogosphere, so I thought it would be great to get an insider's look at what it is like to be a member of the church he leads. For more information, see Mark Driscoll's blog or the new look Mars Hill Church website – their video section is especially cool. In part 1 we focused on finding out a bit more about Wendy and the church she attends. In part 2, we looked at what Mars Hill does to maintain a sense of community. Today, I ask Wendy more about the focus of their church on theology.
Adrian
Going back to your own role in the church, tell me what exactly does a "Deacon in Charge of Women's Theology and Training" do?
Wendy
Originally, I was asked to take over our Practical Theology for Women course. It started more as a women's forum, but has evolved to an eight-week study of the character and attributes of God the Father, Son, and Holy Spirit, and how knowing Him equips us for the practical issues of life.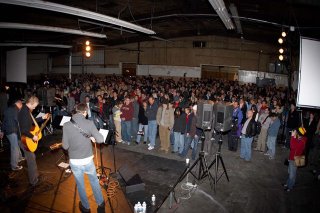 The first lesson is "What is Theology and Why Should I Care?" which is an important question for women to ask themselves. I have been stunned over the years by the number of Christian (or at least churched) women who think theology is irrelevant to them. Many think theology is just a bunch of dead men debating Latin phrases. My goal in the Practical Theology for Women class was not to dumb down the deep things of the Word, but to present them in a way that they are accessible to someone who is not schooled in theological phraseology. We've podcast a condensed version of the class, and it's available on our main church website (pardon the shameless plug).
My responsibilities at church have grown, and now I help organize most of the teaching events for women. I try to keep my ear to the ground to understand the "felt needs" of women at church. But then I try (with other godly women in the church) to figure out what the needs reflect about our view of the Gospel and the character of God. We then organize each teaching event with the foundation of knowing the God of the Bible and stripping away the God of our imagination, showing how knowing the truth of God's character rightly addresses the felt problem.
Adrian
How did you come to join the Mars Hill staff? Were you appointed straight from a theological seminary, or did you have other experience before you got this role?
Wendy
I have a minor in Bible from a Christian college. But, honestly, the vast majority of my theological knowledge has been taught me through the church—not necessarily just Sunday sermons,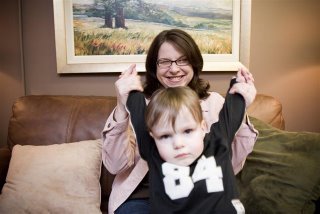 but through contact with the Body, sitting over coffee debating limited atone-ment, dispensationalism, or what have you. I've learned so much just by talking to the right people who direct me to read the right people. It's not that I don't value seminary training. But it's not accessible to the average church member, so surely that's not the most effective way to raise up leaders in the church. My husband has no seminary training whatsoever, but he is a constant source of wisdom to me as I prepare each lesson I teach.
There is a difference in studying theology and getting theological degrees. The first is absolutely necessary and the second is sometimes helpful. There are a number of staff and members at Mars Hill with degrees and/or pursuing degrees. But there are many, many more intent on learning their theology. In fact, I consider that the norm at Mars Hill.
Mars Hill takes seriously their responsibility to train up leaders from within the church.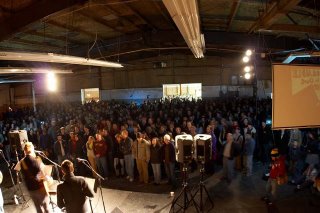 When I first got to Mars Hill, I was really rebuked by the number of relatively new Christians (maybe two to three years in the faith) who could run circles around me in their knowledge of the Word. I recently had dinner with a lady who was saved as a corporate career woman living with an abusive boyfriend. She had been saved maybe two years at the time, her life beautifully transformed, and in the middle of dinner she asked me my views on covenant versus dispensational theology. I thought, "What in the world?!" I had probably been saved twenty years before I ever cracked a book on that one.
Adrian
That's pretty impressive—especially in a church that is growing so fast. Why do you think the people of your church are so interested in theology?
Wendy
It seems a natural consequence of transformed lives. We have a lot of new converts saved out of very warped lives. They understand that "the fear of the Lord is the beginning of wisdom and knowledge of the Holy One is understanding." They hate their sin and thirst for a deep walk with Christ through His Word. So naturally they turn to theology, which at the root level is simply the study of God.
Adrian
From your experience, what can other churches do to stimulate such interest?
Wendy
This may sound harsh, but stop focusing on the lukewarm.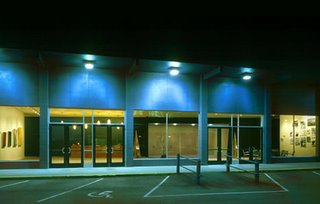 So many churches center around ministries to people who should have long sin
ce learned better. Lukewarm people suck the life blood out of ministries. You may have someone come to Christ, but if the lukewarm are setting the agenda, new believers will likely become disillusioned and look for discipleship somewhere else. Go for the cold. And expect that those who have been saved awhile and understand the Great Commission will get on board with the mission. I talked with a 20-something girl recently who first came to Mars Hill to prove the pastor wrong. Having come to Christ at Mars Hill, her boyfriend had just told her they couldn't sleep together anymore, and she and her stone cold heart were out to prove that Mars Hill was some kind of Branch Davidian cult. After a few weeks, she was saved, came to the Practical Theology for Women class faithfully, and has continued to grow like a weed. In my experience, authentic conversion leads to authentic transformation. The "cold" are the mission, the "hot" get on mission, and the "lukewarm" shouldn't get to set the agenda.
Adrian
All-in-all, from what I have read, Mars Hill theology sounds like an interesting mixture of emergent and reformed—how does that work out in practice in the church, and does that mean that you have a lot of confused people?
Wendy
No—our people understand the mission and have bought into our philosophy, which we believe simply reflects the early church of Acts and the Epistles. Once someone has attended the eight-week Gospel Class, they've been exposed to a straightforward presentation of what we believe about the Word, God, sin, the Gospel, and our responsibility to communicate truth to our culture. What we do may be confusing to those raised in traditional styled churches (which is my background), but to someone who was saved out of a non-churched background (as are most of our members), it makes fairly good sense when compared to Scripture.
Read conclusion here . . .