It is a pleasure to welcome to my blog today, Wendy Alsup, who is a member of Mars Hill Church Seattle—led by Mark Driscoll. Wendy is a mother of two, and Deacon in charge of Women's Theology and Training. There has been a lot of controversy about Mark Driscoll in the blogosphere, so I thought it would be great to get an insider's look at what it is like to be a member of the church he leads. For more information, see Mark Driscoll's blog or the new look Mars Hill Church website – their video section is especially cool.
Adrian
To start with Wendy, can you tell us a bit about yourself, your family, what you do for the church, and in the rest of your life?
Wendy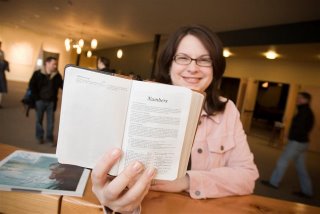 My husband and I are from South Carolina originally. He's a computer nerd working for a tech company in downtown Seattle. I have a master's degree in Math Education and work (very) part time at our local community college. Mainly, I spend my time changing dirty diapers and cleaning macaroni off the walls for my two boys—2 years and 4 months. 🙂 When they nap, I work on my other love—women's ministry at Mars Hill. I'm very fortunate that we live in a tech savvy city and attend a fairly tech savvy church. Otherwise, I doubt I would be able to effectively juggle my responsibilities as wife, mom, and deacon, especially with the boys so young right now. The vast majority of our church members have E-mail access, and we have a well-used members' only website that facilitates lots of interaction and is a great information portal.
Adrian
When did you actually join Mars Hill, and has it changed much in the time you have been there?
Wendy
We moved to Seattle in 2002, and joined Mars Hill in January 2003, after going through their Gospel Class (an introduction to the core beliefs of the church for potential new members).
Back then, we were 800 people meeting four times a week in a donated 150-seat sanctuary. There were two stalls in the women's restroom in that building, but God gave grace. 🙂 Now, we're 5000 strong with seven services at three locations. Andy and I are at our third location for worship in our time at Mars Hill. But despite the changes of locations, times of services, and size, the overarching philosophy of the church remains constant, and that's what holds us together in spite of the chaos that exponential growth inevitably causes.
Adrian
Wow! That's some pretty fast growth. Do the people of Mars Hill Church have an idea why that has happened?
Wendy
Would it sound odd if I said we credit the Holy Spirit? Mars Hill doesn't have a magic formula. Our elders have done nothing more than set up a church based as closely as possible on a straightforward reading of the New Testament.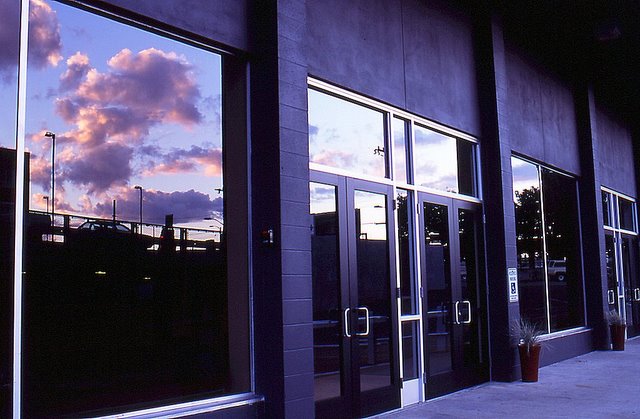 They've done a good job of communicating the church's vision—that Seattleites would come to Christ and be conformed to His image—to each and every member. So we have a high percentage of members who really understand the Great Commission and their part in it. The membership isn't consumed with petty arguments and dissension. In fact, that's not tolerated at all. There is strong, positive peer pressure against gossip and slander, and instead toward conversation that, as Paul puts it, "ministers grace to the hearers." But the Spirit is the one who makes it all happen.
Continued in part 2