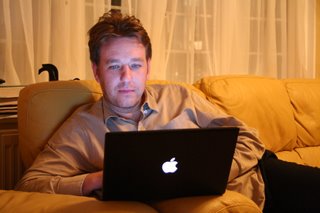 Adrian is away on business for a couple of days, and he has asked me to stand in, so apologies in advance if this is not up to the usual high standard!
We had an engineer round to our house today to investigate why our Internet connection has been so erratic. In this day and age many of us have become dependent on technology of this sort to help us organize our lives. We may have all our phone numbers, addresses, photos, accounts, records, recipes, correspondence, assignments, and other documents stored on this wondrous piece of technology. We can come to depend on computers, Internet, etc. in a big way. Yet, we realize, of course, that from time-to-time equipment and services of this kind can break down. And we all know how frustrating that can be!
While the engineer was round this morning, I got to thinking about how we tend to put our trust in fallible technology, and how much more we can put our trust in God. He
never fails, he always listens to us, he does not break down (is everlasting), we can always come to him with confidence. The communication lines are always open. He does not forget his promises to us, but fulfills them all. He keeps his covenant (or contract) with us. We do not need to switch to another provider, for he is the ultimate provider!
Mrs. W.