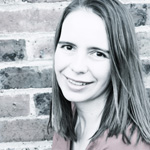 My better half has finally succumbed. With a cry of "If you can't beat 'em, then join 'em" she has begun her own blog! You can visit her new online home at:
http://andreesphotoblog.blogspot.com/
I am hoping she will still write here from time to time. If you are a fan of her writing, please drop me an e-mail so I can show it to her in an effort to get her to return! In the meantime, she is going to be focusing on her photography hobby on her blog. Most of the family pictures I have published lately have been taken on my camera, which is far inferior to her's. So I'm expecting to be shamed . . . and possibly to shamelessly steal some of her photos!