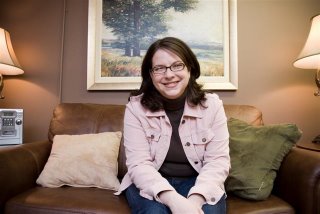 Wendy Alsup is a woman who should be greatly honored. She lives in Seattle with her husband Andy and has trained many women in theology over the years.
I have interviewed her previously. More recently, she has published a book, Practical Theology For Women: How Knowing God Makes a Difference in Our Daily Lives, in which she talks about how theology really is relevant for women. My wife has been enjoying the book.
I just recently discovered Wendy Alsup's blog. I was so impressed with the blog, I decided to issue her an instant Warnie award, the second so far this week. I must be feeling generous as I haven't issued many Warnie's lately! From now on her headlines can be found in my sidebar, along with many other top Christian blogs.