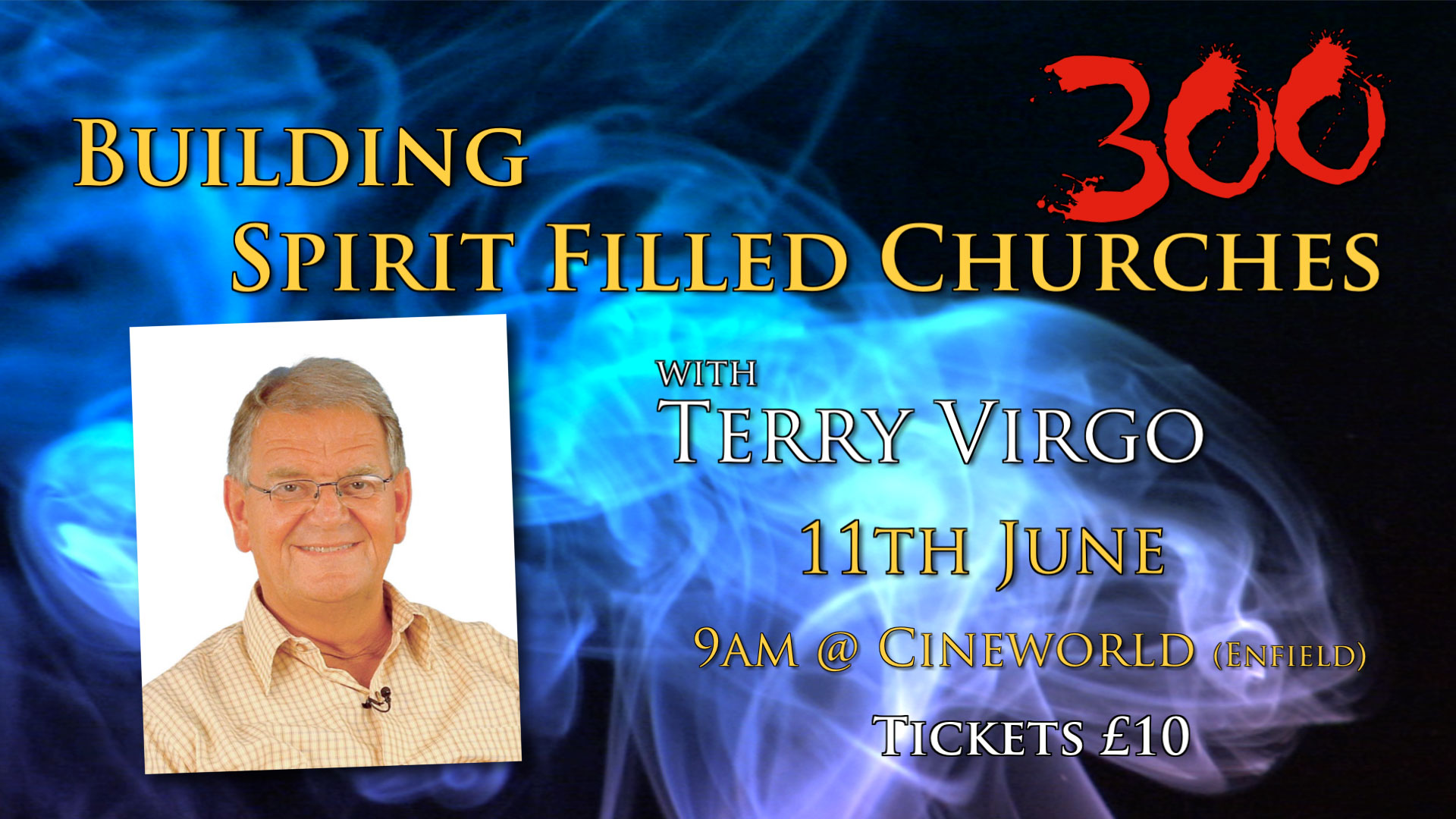 Perhaps you are one of my reformed readers.  Maybe you have never heard a charismatic speak let alone one who shares your love for the doctrines of grace.  If so, and you can get to London in a few days time, then it is not too late to sign up for the 300 Leaders conference.   It promises to be a fantastic use of your Saturday morning.  
Terry Virgo is a father in the faith.  Few men get to start a movement that grows to over 800 churches in over 60 nations.  Few men are so widely respected.  Few men have adventured with Jesus like him.  Terry's life story is an example of what God can do with someone sold out for him, who prays and who steps out in faith.  He combines reformed theology and a charismatic experience.
Whether the idea of a Spirit-filled Church is new to you or whether you have devoted decades to building one, you will benefit from hearing Terry Virgo teach material from his new book for the first time. Every attendee will go away with a free copy of Spirit-Filled Church which has already gone for a second print run.
I am praying for you as I write this post that some of you will hear these words not merely as my enthusiastic endorsement of a man that I love, but as the call of our Master.  Does He have an appointment with you this Saturday morning?  Is He inviting you to come?  Will your life, your ministry, your church be different as a result?  If so I look forward to seeing you at Jubilee Church London this Saturday morning promptly at 9am.  Please go online now to
get your ticket
.