A pioneering woman, pt 2
By Claire Musters
Here is the second part of my interview with Wendy Virgo.
How did you juggle supporting your husband and being involved in ministry while you raised such a large family? What were the biggest challenges?
Very early in our marriage, Terry and I redefined what we meant by "ministry". Everything in our lives was to be seen as under the umbrella of serving God; there was no distinction between "sacred" and "secular". So my ministry to God included loving and supporting my husband, loving and training my children and creating a godly and peaceful home and all the domestic activities involved in that. It also included praying, worshipping, seeking God for gifts of the Spirit and teaching and encouraging others. So as it was all ministry, I didn't feel I was having to juggle home and ministry! But I did have to fight for time to study and pray, and I learned to pray while I was doing other things.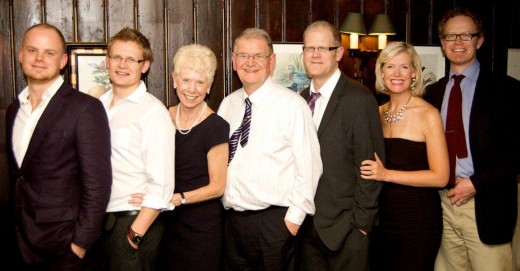 I found there were seasons in life, so that consistent times of prayer and Bible study were difficult after the birth of a new baby in the period of night feeds. I had to learn to talk to God while I was ironing or driving to the supermarket. There wasn't much time for reading so I would learn to "feed" on a few verses of scripture. I also drew strength from being with others in prayer times etc. A young mum can feel very alone, so it is important to make time to meet with others.
As you said above that you had to fight for time to study and pray, could you share what you have found most useful for your own personal devotional times?
I have used different methods of personal study over the years. Sometimes I have followed a year plan; sometimes used daily notes. (I actually write for CWR's excellent "Inspiring Women Every Day" series). I particularly like using the Bible Speaks Today series of commentaries edited by John Stott. I prefer to work through a book of the Bible rather than to jump about. That way you get a much more in depth understanding of the development of Biblical truth than if you just hop from one topic to another…although topical study can also have its place.
As the children grew up of course, the rhythm of life kept changing and now Terry and I are in the happy season of being able to pray together every day, which we really love!
–
You can visit Claire Muster's blog here: www.clairemusters.com
and Wendy Virgo's blog here:  http://wendyvirgo.wordpress.com/